Real Estate Articles
Real Estate Owned and Short Sales
Written by Brent Pace for Gaebler Ventures
If you are in the market to purchase real estate for your new company, you will need to understand what the terms real estate owned and short sale mean.
Entrepreneurs who are looking to buy real estate right now will find lots of deals.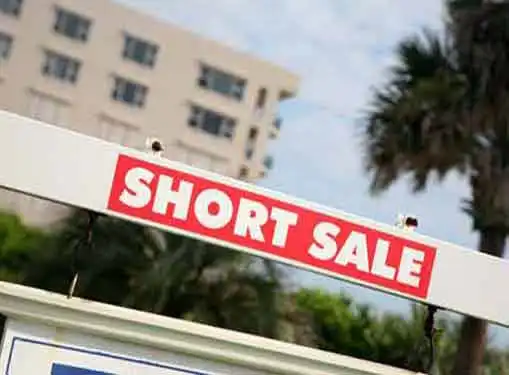 In a depressed market, there are many options for buyers to look at when purchasing a property. Some terms you may see tossed around will include real estate owned, short sale, and foreclosure auction. Let's take a closer look at these terms to see what they mean and what the pitfalls may be.
Short Sale
A lot of properties up for sale right now are commonly referred to as short sales. Although the term is most commonly applied to residential real estate, the type of sale also applies to commercial properties. A short sale arrives as a unique scenario where the seller of the property is trying to sell it for less than is owed to the bank or mortgage company.
One simple example could be a home-owner. If an individual bought a home for $500,000 in 2006 he may have paid $100,000 as a down payment and taken out a $400,000 mortgage. In the past three years, however, imagine prices have fallen more than 30% in the area. Now the home is worth only $350,000. Unless a lot of prepayments have been made in the past three years, the owner will owe more than $350,000 on his original $400,000 mortgage.
A short sale is an agreement where the bank or lender agrees to allow the individual to sell the real estate for less than is owed on the mortgage. If the bank thinks that prices will continue to fall, they may approve a short sale price of around $340,000 or less just to get the property moved before their losses get bigger.
Foreclosure Auction
In many instances, the owner of a property will be unable to sell their home through any means to get out of financial trouble. When the opportunity for a short sale has passed, often times a property will go up for a foreclosure auction. This is simply another opportunity for the bank to attempt to cut their losses on a property that they are going to be getting back. Depending on the State and County, many of these auctions will actually take place on the courthouse steps in your community.
Real Estate Owned
If you see a sign on a property that says real estate owned, it means that the property is officially owned by the lender. In most cases the window for a short sale and foreclosure auction have passed with no successful bidders. Real Estate Owned properties are growing at an alarming rate in 2009, although there seem to be a few of them popping up in almost any part of the real estate cycle.
Pitfalls in buying short sale, foreclosure auction, and real estate owned properties
The main things to be wary of in buying these properties are the hidden costs. Sometimes, the process is so rushed that you may not feel like you have enough time to do your due diligence. Other times, there may be hidden liens on the property or unpaid property taxes that will follow you as the new owner. If you are looking at getting in to any of these types of real estate opportunities, further investigation is certainly warranted. I would speak to a licensed REALTOR if you are buying a residential property or an experienced commercial real estate broker if you are looking at a commercial property.
Brent Pace is currently an MBA candidate at University of California at Berkeley. Originally from Salt Lake City, Brent's experience is in commercial real estate development and management. Brent will have tips for small business owners as they negotiate their real estate needs.
Share this article
---
Additional Resources for Entrepreneurs