Entrepreneurial Leadership
Recipe for Leadership
Written by Rahul Kumar for Gaebler Ventures
What does it take to lead? We look at why we have evolved into a society that needs leaders and what characteristics are typically in place before a leader can grab the leadership role.
Understanding leadership may be the key to unleashing great leadership talent.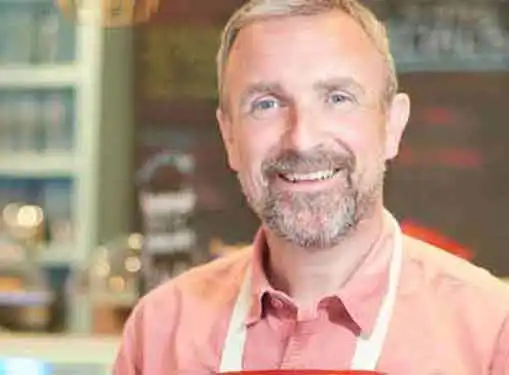 Our desire to learn about the drivers of leadership compels us to further explore leadership attributes and characteristics.
Is there a methodical way to become a leader and if yes, what is the recipe?
Vince Lombardi once wrote, "Leaders aren't born they are made. And they are made just like anything else, through hard work. And that's the price we'll have to pay to achieve that goal, or any goal."
For its time, this wasn't a revolutionary thought but it was a thought that echoed with other great minds like the renowned American scholar in leadership studies, Warren Bennis who wrote, "The most dangerous myth is that leaders are born - that there is a genetic factor to leadership. This myth asserts that people simply either have certain charismatic qualities or not. That's nonsense; in fact the opposite is true. Leaders are made rather than born."
Leadership has been an enigma for many a year and various studies have tried to decipher and correlate the events leading to the birth of leaders.
Stressful environment was one commonality that existed in many cases... indicating that under smooth tranquil conditions the phenomenon of leadership is as mysterious to us as women are to men and perhaps vice-versa.
In normal circumstances, individuality is preferred over group work. This is indeed one of our basic behaviours. However, in fighting circumstances, when we realize that our goals are virtually identical to those of our neighbours, we wish to bank on collaborative efforts as all are witnesses to their own struggles for success.
Thus, we can conclude a point here. Teamwork is desired by people only when accomplishing individual goals can be better accomplished together instead of separately.
Well, up till this stage there has been no issue of leadership. Just the creation of an ensemble if one may say. As everybody seemed to be struggling to march the road to individual success they decided to join hands with fellow runners.
It is now under such pressure that some men rise above others to take charge, to steer the ship to its final destination. Presumably, this drive is common to all participants and they do try in their own idiosyncratic ways...but not all succeed.
By definition, there can be only one winner who shall lead the way to potential glory. This carries us to the main theme of this discussion - what makes people affiliate to a group in which they are followers of another human being or what qualities do leaders have to have in order to amass the support, faith and trust of fellow men?
What It Takes to Be a Leader
Since the phenomenon of leadership has evolved through history, its study is also the only logical way to approach the answers.
Behavioural research has been done on many famous leaders to filter out a set of common leadership traits.
Although the results of such research varies from study to study, some desirable qualities of a leader include:
Personal Character - Leaders must be respected individuals. Followers like to see integrity in their leaders.
Empathy - Leaders must be able to understand the feelings and motivations of others. Empathy is critical to good leadership.
Emotional Competency - Leaders must be in touch their own feelings and the feelings of others. This allows a leader to build strong personal relationships that lead to peak performance and high levels of motivation in the team.
Organizational Fluency - A leader must understand how to make an organization effective in achieving its goals. Purpose is not enough. Purpose must be translated into process in order to get results.
Ambition - A leader must have a desire to lead. They must be personally driven to get results.
Rahul Kumar writes about entrepreneurial topics while he completes his Masters in Management degree at the ESCP-EAP European School of Management. He completed his undergraduate studies at the Indian Institute of Technology (IIT) in Delhi, India.
Share this article
---
Additional Resources for Entrepreneurs