Ethical Leadership
Responsible Leadership
Small business leadership isn't easy. But it's vitally important for today's business leaders to exercise more than great leadership skills - they also need to exercise responsible leadership. Here's why . . .
In today's business climate, skills and training play a central role in leadership development.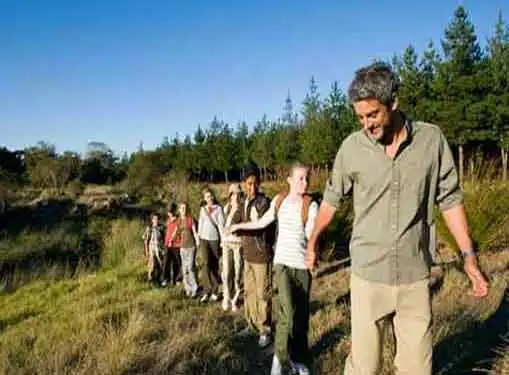 Leaders with the right combination of education, experience, and proven successes rise to the fore regardless of the leadership strategies they employed to build their resumes.
But there are indications that the current view of leadership may be changing. The recent bank debacle has caused many people to question the characteristics we typically value in our leaders and to reassess what it means to exercise responsible leadership.
Whether you run an international corporation or a corner grocery store, responsible leadership will play a critical role in the success of your business in the years ahead. The best business leaders will take their leadership roles seriously and carefully build their career on a foundation of sound leadership characteristics, including the following:
Business skills. There is no excuse for a leader who is unwilling to acquire the necessary skills to lead his organization. Although you may not have an MBA, your people are counting on you to make solid business decisions. Responsible leadership recognizes that learning is a never-ending process and good leaders enthusiastically embrace opportunities to expand their knowledge base.
Ethical foundation. Business leaders are presented with abundant opportunities for unethical behavior. If you are primarily motivated by profits, your leadership is vulnerable to serious legal and ethical breaches. Instead, responsible leaders are guided by a moral code that places a high value on "doing the right thing".
Concern for customers. If you view your customers as a corporate ATM, your leadership is in serious jeopardy. Responsible leaders recognize that their companies exist to serve their customers. Without them, there would be no need for the organization – or its leader.
Concern for employees. Far too often, business leaders yield to the temptation to prioritize profits over people. But the best leaders are extremely concerned about the welfare of their employees and go out of their way to include them as collaborative partners.
Focus on purpose. In the twenty-first century, responsible leaders are keenly aware of their organization's mission and purpose. Everything they do is oriented toward helping their business achieve its purpose in a more effective and efficient way, even if it means sacrificing personal preferences or pet projects.
Share this article
---
Additional Resources for Entrepreneurs