Business Finance
Retiring in a Tough Market
Written by Clayton Reeves for Gaebler Ventures
Retiring can be a tough process in a rocky market. Learn how you can be comfortable with your portfolio, while not being overanxious to sell off potential winners. Balance your trepidation with a willingness to persist and you will come out a winner.
Many recent retirees have watched their nest egg lose up to 25% of its value over the past few months.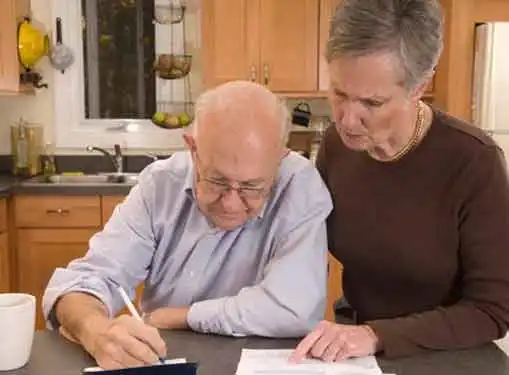 This could be because it was over allocated in certain sectors, too exposed to financials, underexposed to foreign firms, overaggressive investments or any other variety of missteps. If you or someone you know is having trouble figuring out what to do about a cracked nest egg, there are several things to consider.
Don't Sell Low
The worst thing to do would be to blindly sell all of your assets and put them into a savings account. Markets go up and down, and it is unreasonable to expect the United States markets to never recover.
However, if you put all of your cash in a super safe, low yield position like a savings account, then you will lose out on the recovery period, when your investments may make it all the way back to where they were. The adage is buy low sell high, and that is sometimes difficult to follow. As a retiree or prospective retiree, the rule should be to preserve wealth and combat inflation.
As you retire, that will switch to an income related philosophy. Hearing horror stories of 25% losses of value when the market is only down about 10% should open some eyes. Make sure that your portfolio is allocated in a way that best suits your current position. Your advisor should sit down with you every year to make updates to your investment policy. If he hasn't done that lately, it is time to make a call.
Make Sure You're Comfortable
No matter what you decide to do, make sure that you are comfortable with the decision. Sometimes analysts will use their knowledge to make you feel like you don't have any say in the decision. As it turns out, the money is still yours. So if you are not comfortable with the way your analyst is handling these rocky times, then get a new one. They are everywhere, and you should have a great relationship with yours.
Having the time to explain some of the changes in the market is a must for all financial advisors during these times. If you aren't comfortable having all of your money in the market, then it may be time to reallocate. Whatever you do, make sure the decision is yours and that the advisor respects you enough to help you along the way.
Don't Rely on Social Security
Unfortunately, some people will be relying on social security well into their retirements. While this may be suitable for the generation that is currently retiring, for anyone under forty it isn't going to be a solid option. Right now social security is a leaky boat, patched and patched by fixes that are not built to last.
The real issues haven't been addressed, so it looks as though the boat will sink. Make sure you save enough to live comfortably without the aid of social security. It might not be around when you need it.
Pensions
Many people also rely on their prospective pensions to help them during retirement. They save very little because they are mapping out the next 25 years of their work life at the same employer. Unfortunately, people get fired, laid off or hurt with regularity.
If someone is dismissed from a job, then their pension payments will be cut severely. If he or she hasn't planned well enough, they could be in deep trouble when they retire, or forced to work through their later years. Make sure you save enough to plan for the unexpected. Peace of mind is invaluable, and with the right planning and a little discipline, it can be yours.
When he's not playing racquetball or studying for a class, Clayton Reeves enjoys writing articles about entrepreneurship. He is currently an MBA student at the University of Missouri with a concentration in Economics and Finance.
Share this article
---
Additional Resources for Entrepreneurs