Marketing Via the Web
ReviewMe.com Review
A new service, ReviewMe.com, offers a great way to promote your products and services on the web.
ReviewMe.com is an interesting new site that site that allows bloggers to accept assignments from advertisers and be paid to review their products.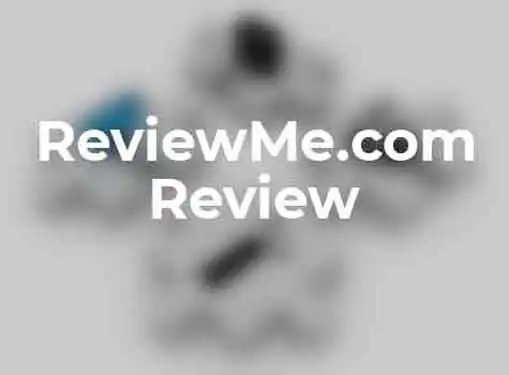 I signed up for ReviewMe to see whether it might be useful in promoting this site, Gaebler.com, and whether it might be useful for promoting some of our clients at our portfolio company, Walker Sands Communications.
Since I play on both sides of the fence, I signed up as both a Blogger and as an Advertiser.
Although our Gaebler.com site doesn't look like a blog, our Resources for Entrepreneurs content is in fact a blog - a bunch of articles frequently updated and intended for general public consumption.
Interestingly, ReviewMe has a special offer to its new bloggers: write a review about ReviewMe and we will pay you some cash. So I'm making a small amount of money writing this article. Why not?
The site is essentially a matching service between bloggers who like to write and companies that would love for their products and services to be mentioned in blogs.
In the past, I've done outreach to bloggers to see if they would mention a product or service, and it's a touchy crowd. They'd much rather call you out in their blog as an astroturfer - that's somebody who tries to give the impression of gaining buzz through a spontaneous, grassroots phenomenon when really they are working the system to generate buzz.
In the blogosphere, it's like you get ten points for mentioning a product positively, fifty points for slamming a product negatively, and one hundred points if you catch an astroturfer in action. That's why reaching out to bloggers is so dangerous - most of them are going for high score on their blog - making it as popular as possible - and that means they'd love to slam you because that's a better read.
Not all bloggers will slam you. The problem is you have to really get to know bloggers intimately before you approach them, to be sure you approach them in the right way. That takes time...and for many of us time is short.
ReviewMe takes the foreplay out of the equation. You want links and traffic. The blogger wants money. ReviewMe puts the two of you together.
Does ReviewMe require the blogger to be positive in his or her review? Nope. In fact, I could slam ReviewMe right now and still get my money for this review.
But, so far, I like what I see about ReviewMe. It's an easy way to get inbound links and it's reasonably legitimate. It's not like you are just buying text links. Rather, you are getting a full review of your product or service.
The bloggers have their reputations at stake, so they won't just pile on the praise. My belief is that most of them, even though they are being paid to write a review, will do their best to be fair and impartial.
The advertisers need links because of this crazy Google-powered world the Web has fallen into. A low number of inbound links means low Google PageRank and that means you'll do poorly in the search engines.
Faced with this intense need for links, I think it's fine for advertisers to pay for reviews.
So, I give ReviewMe a thumbs up. It's well thought out and the interface is very intuitive. On the advertising side, they need to make it easier to add bloggers to a shopping cart. Yes, they have a shopping cart that is used to buy the bloggers you want to do a review.
I did a quick search on "entrepreneurs" in ReviewMe - thinking that maybe I'd buy a review of this site, Gaebler.com, just for the heck of it. As an advertiser, I was tempted to impulse buy ALL of the bloggers, but there was no option to select all and add every entrepreneurship-focused blogger to my cart. Instead, I had to go to the detail page for each blogger.
It was a good thing for me that they didn't let me impulse buy every blogger as that impulse probably would have cost $1,500 or so. In the end, I decided to take it more slowly - and I haven't yet purchased a review.
To form your own opinions regarding ReviewMe, pay them a visit. Their site is www.reviewme.com.
Share this article
---
Additional Resources for Entrepreneurs