Search Engine Optimization
SEO Maintenance Plan
Written by Charles Mburugu for Gaebler Ventures
A Search Engine Optimization (SEO) maintenance plan will enable your site to enhance its rankings, make more sales and attract more visitors. It is not enough to just design your website, optimize it for search engines and expect it to always rank well by itself. If abandoned, you could lose the business which your website generated at the beginning. What are the elements of an SEO maintenance plan?
Your website is a vital part of your business plan. It may be the first impression your visitors get of your business. How can you maintain and update your website so that visitors will want to revisit and continue doing business with you?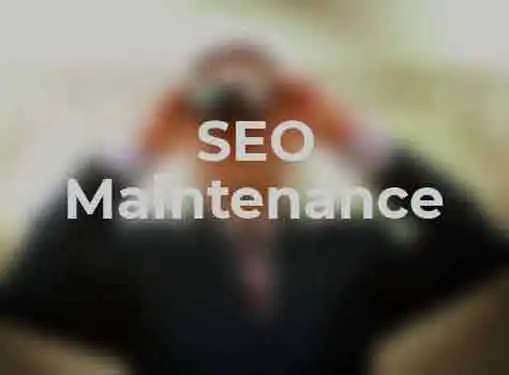 Observe search engine rankings
There will be several fluctuations in your search engine rankings. This could be due to search engines adjusting their ranking formulas, or competition attempting to get ahead of you. Many sites are added to the internet daily so it is important to observe your search engine ranking to remain competitive. Keep track of where your site is ranked monthly on each of the major search engines.
Traffic Tracking
It is important to be aware of the source of most of your traffic so as to make relevant adjustments to your marketing tactics. For example, if most traffic is drawn from a particular page, you could place your position your best products on that page to attract more sales.
Keyword research
Websites are being added to the internet daily, thus keywords that used to get high rankings may no longer be viable. You could have high search engine ranking for your vital keyword phrases but if there is no traffic for those phrases, you need to reconsider the keywords you are using. Attaining top ranking for keywords no one is searching for will not boost your traffic.
Researching new keywords is the key to maintaining good rankings. Once new keywords have been selected, the content should be updated to include them. This may be a challenge for page titles, text headings and meta tags. It may also involve adding new sections to the website, reorganizing the site's structure and rewriting content. All this depends on the particular needs of the market and site.
Competitive Analysis
An important aspect of SEO is determining which keywords are being used by your competitors. Analyze where your competitors are ranked for the same keywords you are currently using for your pages. You should also determine the number of your competitors in each of the main search engines. If there is too much competition for a certain keyword, it is wiser to use less competitive keywords for your website or use them together with the very popular ones.
Adding fresh content
Websites that constantly expand or update their content usually have higher rankings than dormant websites. Research on new keywords first before adding new content. This will enhance your rankings and traffic because, with different keywords, visitors will have more options to land on your site. One way of achieving this is to post new articles on your site regularly.
Web copy analysis
Attracting traffic to your site does not automatically result in sales. It is dependent on the effectiveness of your web copy. Analyze the structure of your web copy, which words you use, grammatical and spelling errors and if it is relevant for your visitors.
Charles Mburugu writes for us from his home in Nairobi. He has a graduate degree in Business Management from Kenya Institute of Management. He is interested in writing about branding, CSR and intellectual property.
Share this article
---
Additional Resources for Entrepreneurs