Mentoring Programs
Second Opinions and the Entrepreneur
Written by Jay Shapiro for Gaebler Ventures
Your ideas great (at least you think it is) but often your enthusiasm for the subject can blind you to the realities. An objective second opinion is what's needed. But who do you ask?
Entrepreneurialism is often viewed as a solo affair.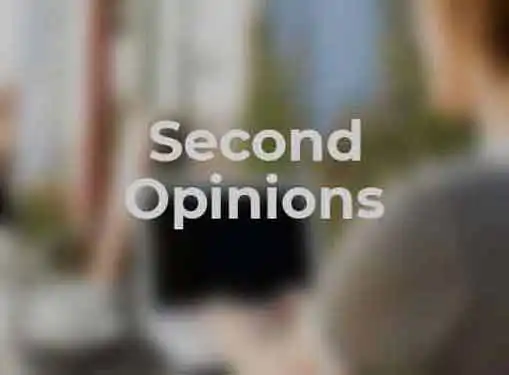 An idea forms and is turned into reality and exploited. This is a fair view, but often, an entrepreneur will have a trusted advisor on whether or not the idea is a good one, and which direction and form an idea should take. This is often extended further should a business or part of a business be established from the idea.
Larger companies regularly have brainstorming meetings, just to come up with and thrash out ideas. This can be a good way of injecting new life into a business, and provide a new direction to take. As an entrepreneur, having an adviser, or a few advisers, could be a real bonus to you as you look to develop your ideas and creativity as an entrepreneur.
Consider:
Your idea has already been thought of, implemented and is successful for somebody else, but you did not know. An adviser may already know about this and can let you down gently.
After hearing your idea, an adviser sees a new angle which you had not thought of before, and this it gives it a new momentum. This can be an element to it such as marketing, whereby your adviser provides a unique selling point.
The adviser points out though the idea is a good one, the practicalities of turning it into a practical business model are difficult, and highlights reasons why.
These are just a few areas where a trusted adviser provides a fresh perspective which may prove invaluable. Looking at the above examples, a lot of unnecessary suffering could be saved by heeding their words, and indeed the second option provides a greater scope for higher profits.
As an entrepreneur it is important that you do not take offense if your adviser gives you feedback you do not like. Their role is not to annoy or insult you, and this is not their intention, but simply to put forward a fresh perspective and second opinion.
There is always a time in your entrepreneurial career when you will work on instinct and ignore the advice of everyone you have ever met, including your trusted adviser. This is, in a way, what entrepreneurialism is about, and depending on circumstances you may well be right. History shows us that many entrepreneurs made several attempts before hitting the spot. If you ever do 'go it alone', only time will tell if you are right.
Trusting your instincts, is often more valuable than anything else.
Conversely, if you have more than one adviser, you could end up with too much information, and not enough clarity. This can make a decision or situation confusing, and you may wish you'd never floated the idea in the first place. It is best not to have too many advisers, keep to a trusted few whose opinion you value.
Nonetheless, you should never underestimate the value of a good adviser with a good second opinion.
Jay Shapiro is a freelance writer based in the UK. Jay has a particular interest in the emotive aspects of the entrepreneur's character. "Alongside the nuts and bolts of business, the character of the person is often the ingredient responsible for success."
Share this article
---
Additional Resources for Entrepreneurs