Social Entrepreneurship
Selecting Charitable Beneficiaries
Written by Tim Morral for Gaebler Ventures
Supporting a charity seems like an easy thing for any business to do. In fact, there are many important things a small business owner should consider before they align with a specific charitable organization.
Finding a charity is easy.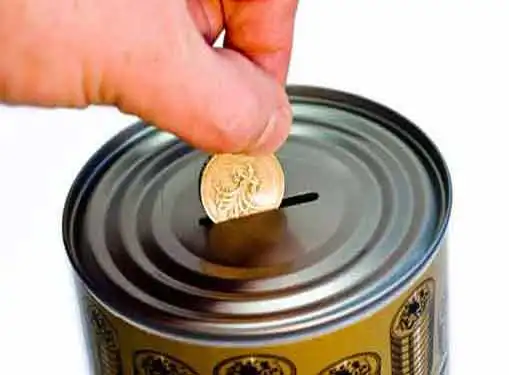 There are probably hundreds of them in your community. But finding a charity that will use your company's resources to make a real impact - that's a different story.
Whether you know it or not, your company has a lot riding on the nonprofit organizations you choose to support. When you decide to support a local nonprofit organization, the responsibility for investigating that charity falls on your shoulders. If you don't do your homework, you could find your company's name tied to a charity that is ineffective, illegitimate, or worse.
The good news is that investigating a nonprofit isn't rocket science. By following a simple, easy process, you can quickly determine whether a charity is worthy of your company's contributions and support. Here's what you should be looking for . . .
Documentation
All legitimate nonprofit organizations have received a 501(c)(3) designation from the federal government. In some cases, a nonprofit may operate under the 501(c)(3) of another organization, but if a prospective charity isn't covered under any 501(c)(3) designation you should be wary because the organization may have hidden issues and your contributions may not be tax-deductible.
Impact
Effective charities should be capable of demonstrating a track record of success. The best nonprofits go to great lengths to measure their impact and are constantly looking for new way to maximize the value of each contribution they receive. As a small business owner, you are also interested in maximizing the impact of your contribution, so you should have a lot to talk about when you meet with your charity's representative.
Reputation
Once you make a contribution, your company's reputation is connected to the reputation of your chosen charity. In most cases, nonprofits publicize the source of the contributions they receive. Unless you feel comfortable rolling the dice with your company's name, you'll need to make sure your charitable beneficiaries have a squeaky clean reputation and are well-respected throughout the local community.
Intended Use
Do you know what the nonprofit intends to do with your contribution? If you don't ask, it's likely that your donation will be placed in the organization's general fund and could be used for any purpose. It's even possible that the organization could use your contribution to purchase goods or services from one of your competitors. If there is any doubt about how your donation will be used, consider making a designated contribution that restricts its use to a specific purpose.
Appreciation
Most nonprofits work hard to develop long-term relationships with their donors. However, it's not unreasonable to expect the nonprofit to express appreciation for your involvement before you opt to continue your giving relationship. Thank you letters, personal contact, and donor recognition events are all typical avenues through which charities can recognize your role in helping them achieve their objectives.
Tim Morral is a veteran business writer who specializes in helping entrepreneurs launch and grow their companies. Based in Rochester, NY, Tim has worked extensively in the areas of brand communications and small business content creation.
Share this article
---
Additional Resources for Entrepreneurs