Small Business Taxes
Self Employment Taxes
As a self-employed individual, it's important to understand your tax obligations. In this article, we discuss what self-employment taxes you may have to pay.
Many individuals start a business in which they are self-employed without fully understanding their tax obligations.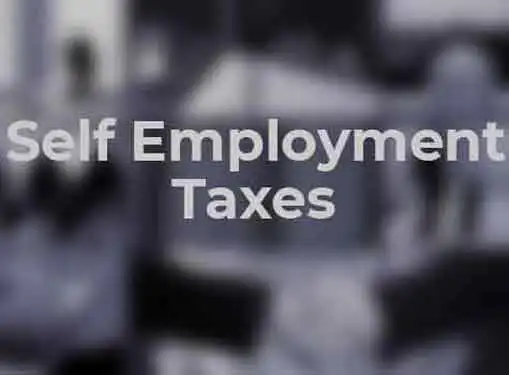 That can be a costly mistake, so it's important to have a good understanding of the self-employment taxes that will be due come tax time.
Self-employment tax is a social security and Medicare tax for individuals who work for themselves, similar to social security and Medicare taxes withheld from the pay of wage earners.
Social security benefits are available to self-employed persons just as they are to wage earners. Like federal income tax, self-employment taxes are paid through quarterly estimated tax payments.
How much do you have to make to owe self-employment taxes? If you earn more than $400 as a self-employed individual, you probably will owe self-employment taxes. For more detailed information on self-employment tax, refer to IRS Tax Topic No. 554 on Self-Employment Tax.
Share this article
---
Additional Resources for Entrepreneurs