Selling a Baby Furniture Retailer
Is the economy still a little shaky for a business sale? Sure it is. Yet baby furniture retailers haven't heard the news and are reporting steady action on the business-for-sale market.
Despite your best intentions, great business sales don't happen overnight.
(article continues below)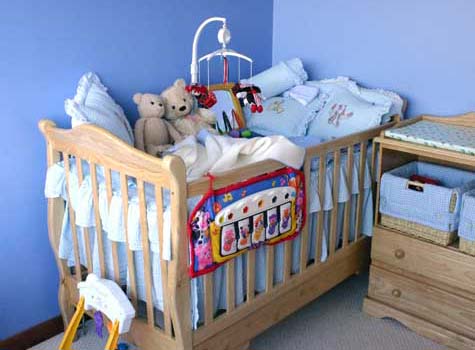 You'll always have an excuse for not putting your business on the market. Selling a baby furniture retailer isn't easy, but we believe sellers can achieve their goals in any economic environment.
Leveraging Industry Connections
Today's baby furniture retailer buyers can be found in a variety of locations. Online business-for-sale databases like BizBuySell.com offer convenient resources for sellers interested in promoting their business to a broad prospect base. For more targeted lead generation, consider tapping into your network of industry contacts. When leveraging industry relationships for sales prospects, you'll need to be cognizant of the potential for competitors to use knowledge of your sale against you in the marketplace. Use good sense in restricting the flow of information within the industry and focusing your efforts toward trusted industry allies.
Business Assets
It's incumbent on buyers to commission their own appraisal of your baby furniture retailer's physical assets. Most sellers, however, conduct a pre-sale appraisal to gain an accurate gauge of asset value prior to negotiations. A professional appraisal is a necessity because it gives you the information you need to negotiate a sale price. A pre-listing appraisal also gives you the opportunity to document the condition of your baby furniture retailer's assets and possible even make repairs or upgrades to increase the total value of the operation.
Preparing for What's Next
The decision to sell your baby furniture retailer can't be made without adequate consideration of what will happen after the sale. many sellers find themselves ill-equipped to handle life after their business and fail to understand that their future plans can influence the sale process. For example, seller financing can be an extremely valuable concession, especially in the current economy. But if you need all of the proceeds of the sale upfront, seller financing is off the table and you'll need to find a different way to make your baby furniture retailer attractive to buyers.
More Info on Business Transitions and Related Articles
Given your interest in exit planning and in baby furniture retailers, you might find these additional resources to be of interest.
Marketing a Baby Furniture Retailer
Five Tips for Maximizing Your Business Sale Price
---
Conversation Board
Still have questions about selling a baby furniture retailer? Ask away and we'll do our best to get you a timely reply. We also welcome any tips or advice you'd care to share with others.
Need Information on Starting a Baby Furniture Retailer?
If you plan on opening a baby furniture retailer, these guides will help you get started:
How to Start a Baby Furniture Retailer


Do You Market Products or Services to Baby Furniture Retailers?
If you consider baby furniture retailers to be sales prospects, this isn't the best resource for you on our site. Try these useful resources instead:
Selling to Baby Furniture Retailers
Mailing Lists for Baby Furniture Retailers


More Guides on Selling a Business
If you are eager to get business succession tips for a different industry, try our alphabetical directory of exit planning guides below.
Browse more niche exit planning guides: