Selling a Bridal Gown Rental Business
The decision to sell your bridal gown rental business isn't something that should be taken lightly, especially these days. If a business exit is on the horizon, you'll want to check out our suggestions for staying ahead of the market.
Business-for-sale markets are less dependent on economic conditions than most sellers think they are.
(article continues below)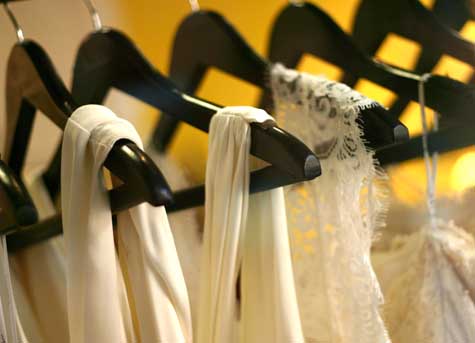 Success is a factor of preparation, execution and a keen eye for the market. But for business sellers, the process begins with having the right mental attitude.
Team-Based Negotiation Strategies
Business sellers are sometimes surprised to find themselves in the position of negotiator-in-chief. When you sell your bridal gown rental business, your business brokers may or may not be willing to conduct negotiations for you. A solo negotiation is a surefire way to may a tough job even tougher. A negotiation team comprised of trusted advisors and senior business leaders is essential in helping you devise a winning negotiation strategy. More importantly, a negotiation team can serve as a sounding board -- an objective presence that prohibits your personal emotions from clouding your judgment or sabotaging your efforts to negotiate a successful deal.
What to Expect in a Bridal Gown Rental Business Sale
The sale of a bridal gown rental business can be a rollercoaster of emotions. One minute you'll be elated at the possibility of moving on the next stage of your life and the next minute you'll be nostalgic about the memories of your time at the helm of your business. The emotions of a sale are complicated by the fact that it may take time to locate the right buyer and the final sale price may be less than you think your bridal gown rental business is worth. Although it isn't easy, you can mitigate the emotional impact of a bridal gown rental business sale by setting realistic expectations before you list your business.
Leveraging Industry Connections
Today's bridal gown rental business buyers can be found in a variety of locations. Online business-for-sale databases like BizBuySell.com offer convenient resources for sellers interested in promoting their business to a broad prospect base. For more targeted lead generation, consider tapping into your network of industry contacts. When leveraging industry relationships for sales prospects, you'll need to be cognizant of the potential for competitors to use knowledge of your sale against you in the marketplace. Use good sense in restricting the flow of information within the industry and focusing your efforts toward trusted industry allies.
More Info on Business Transitions and Related Articles
Given your interest in exit planning and in bridal gown rental businesses, you might find these additional resources to be of interest.
Marketing a Bridal Gown Rental Business
---
Conversation Board
Is there something we missed regarding how to sell a bridal gown rental business? We're always interested in hear your feedback, tips, and questions!
Hoping to Open a Bridal Gown Rental Business?
If you plan on opening a bridal gown rental business, these helpul resources may be just what you've been looking for:
How to Start a Bridal Gown Rental Business


Do You Market Products or Services to Bridal Gown Rental Businesses?
If you consider bridal gown rental businesses to be sales prospects, this isn't the best resource for you on our site. These helpful guides are more appropriate for you:
Selling to Bridal Gown Rental Businesses
Mailing Lists for Bridal Gown Rental Businesses


More Business Transfer Information
If you are looking for exit plan advice for a different kind of business, try our directory of exit planning guides below.
Browse more niche exit planning guides: