Selling a Burger Restaurant
The decision to sell your burger restaurant isn't something that should be taken lightly, especially these days. If a business exit is on the horizon, you'll want to check out our suggestions for staying ahead of the market.
The business-for-sale market is just as frustrating for buyers as it is for sellers these days. Although there are plenty of entrepreneurs who want to buy a burger restaurant, capital restrictions are holding them back.
(article continues below)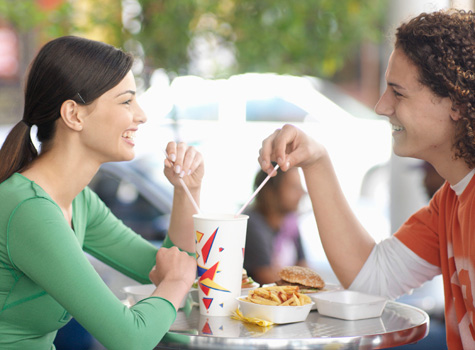 Fortunately for sellers, forward-thinking entrepreneurs continue to be attracted to burger restaurants that exhibit strong financials and potential for future growth.
Factoring In Economic Variables
Think a burger restaurant sale is simple? Think again. A combination of economic conditions and market sentiment can complicate your sale. The truth is that perfect market conditions may never materialize. A much better approach is to focus on the factors that always attract buyers and investors. In our experience, the most important factors in the sale of a burger restaurant have little to do with the economy.
Should I Hire a Business Broker?
When selling a burger restaurant, you have two choices: Hire a broker to facilitate the sale or perform the sale unassisted. Business brokers typically charge a 10% "success fee" when they sell a business, but they also handle many of the hassles that are associated with selling a burger restaurant. If you're on the fence, do your research before you make a final decision. BizBuySell.com and other websites offer detailed information about brokers and the process of performing a brokered burger restaurant sale.
Seller Financing
Capital is hard to come by these days. Banks and other lending institutions aren't eager to lend to unproven and undercapitalized burger restaurant buyers regardless of the business's potential. Rather than abandon their plans entirely, many buyers are pursuing finance concessions from sellers. Although 100% seller financing isn't recommended, sellers are financing up to 70% of the sale price to close deals.
More Info on Business Transitions and Related Articles
Given your interest in exit planning and in burger restaurants, you might find these additional resources to be of interest.
Entrepreneurial Exit Strategies


---
Conversation Board
Do you have any tips on selling burger restaurants? If so, we'd love to hear from you!
Need Information on Starting a Burger Restaurant?
If starting a burger restaurant is on your agenda, these helpul resources may be just what you've been looking for:
How to Start a Burger Restaurant


Looking for Burger Restaurant Customers?
If you want information on how to sell to burger restaurants, there's more applicable information for you elsewhere on our site. These helpful guides are more appropriate for you:
Mailing Lists for Burger Restaurants


More Guides on Selling a Business
If you are eager to get business succession tips for a different industry, try our directory of exit planning guides below.
Browse more niche exit planning guides: