Selling a Cake and Pie Shop
Does the economy have you down? For exiting owners, the idea of listing their company now can be terrifying. Although it's going to take some work, there is a good chance you can still sell your company at or even above fair market value.
In a down economy, many cake and pie shop sellers wait to list their businesses until they see signs that the economy has rebounded, making it difficult to accurately evaluate the number of cake and pie shops that are actually for sale.
(article continues below)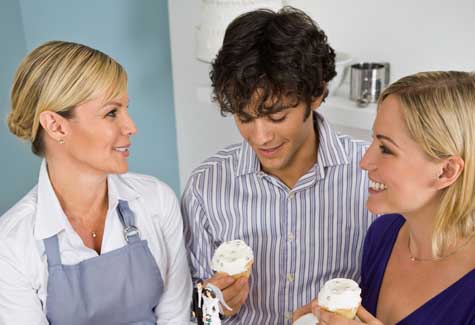 Undaunted by economic conditions, many cake and pie shop sellers are achieving their sale goals through deliberate sale strategies.
Working with Appraisers
An experienced appraiser is part and parcel of a successful cake and pie shop sale. Leading industry appraisers equip sellers with a value gauge that can be accessed during negotiations. Following the appraisal, you may choose to delay your sale until you can increase the value of assets and revenue.
Finding Prospects
Many sellers don't realize how many prospective buyers there are for their businesses. Although some cake and pie shop sellers advertise their businesses in general classifieds, the most successful sales are those in which professional brokers seek out likely buyers. Competitors may seem like natural prospects and they are. The downside is that they won't pay top dollar and will probably absorb your company into their own.
Team-Based Negotiation Strategies
Business sellers are sometimes surprised to find themselves in the position of negotiator-in-chief. When you sell your cake and pie shop, your business brokers may or may not be willing to conduct negotiations for you. Negotiation is a chess game, best played with the resources and backend support of a negotiation team. By enlisting the assistance of a negotiation team (senior leaders, experienced negotiators, etc.), you can improve the quality of your negotiation strategy and position yourself to receive top dollar for your cake and pie shop.
More Exit Planning Articles
Given your interest in exit planning and in cake and pie shops, you might find these additional resources to be of interest.
What Does a Business Broker Charge?
Five Tips for Maximizing Your Business Sale Price


---
Conversation Board
What's your experience regarding how to sell a cake and pie shop? We love to receive feedback from the industry and welcome your comments and questions.
Hoping to Open a Cake & Pie Shop?
If starting a cake and pie shop is on your agenda, these helpul resources may be just what you've been looking for:
Do You Market Products or Services to Cake & Pie Shops?
If you consider cake and pie shops to be sales prospects, this isn't the best resource for you on our site. Try these useful resources instead:
Mailing Lists for Cake and Pie Shops


More Guides on Selling a Business
If you are eager to get business succession tips for a different industry, please browse our directory of exit planning guides below.
Browse more niche exit planning guides: