Selling a Campground
Few entrepreneurs relish the idea of selling a business in a struggling economy. Yet campgrounds continue to be sold at a brisk pace, outperforming the sales of many other types of businesses.
You've invested too much in your campground to let it be sold for less than its worth. But unless you adequately prepare for the sale, some lucky buyer may walk away with a huge discount.
(article continues below)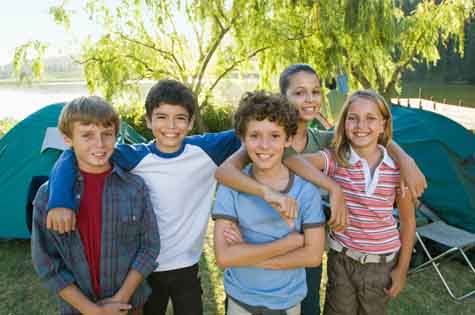 Many campground sellers fail to receive fair market value for their businesses. That's unfortunate because all it takes to get a fair price in today's market is ample planning and an awareness of what's important to buyers.
Buyer Concessions
In a tight economy, seller concessions are the name of the game. But that doesn't mean you can't push for buyer concessions to achieve a more favorable outcome in the sale of your campground. Although this scenario frequently plays out around seller financed deals, it's possible to push for a higher sales price or other form of compensation if you agree to mentor the buyer for a specified period of time. Asset exclusions, retained ownership shares and long-term contracts with another of the seller's companies can also be leveraged to extract concessions from buyers.
Economic Considerations
When you sell a campground, there are a number of variables you need to consider. Interest rates, spending, inflation, and other variables directly influence how long your campground will be on the market as well as its sales price. The truth is that perfect market conditions may never materialize. A much better approach is to focus on the factors that always attract buyers and investors. One thing is for sure - buyers are paying more attention to your company's profitability and growth potential than they are to the latest quarterly economic indicators.
Advantages of Hiring a Broker
A good broker can offer several benefits to business sellers. Right out of the gate, brokers know how to help their clients properly prepare their businesses for a sale. More importantly, brokers have the ability to identify serious buyers and maintain confidentiality throughout the sale process. Brokerage isn't cheap. But even though you can spend as much as 10% of the sale price on a good broker, you'll likely achieve decent ROI through an improved final sale price.
More Exit Planning Articles
Given your interest in exit planning and in campgrounds, you might find these additional resources to be of interest.
Five Tips for Maximizing Your Business Sale Price


---
Conversation Board
We always appreciate feedback from our readers. If you have any comments, suggestions, or questions about how to sell a campground, we encourage you to get in touch with us today!
Hoping to Open a Campground?
If you plan on opening a campground, these helpul resources may be just what you've been looking for:
Do You Market Products or Services to Campgrounds?
If you consider campgrounds to be sales prospects, this isn't the best resource for you on our site. These helpful guides are more appropriate for you:
More Business Transfer Information
If you are looking for exit plan advice for a different kind of business, try our alphabetical directory of exit planning guides below.
Browse more niche exit planning guides: