Selling a Custom Woodworking Business
You've learned a lot during your tenure as a custom woodworking business owner. The next step is to position your business for the demands of the business-for-sale marketplace.
Business buyers face their own set of frustrations and complications. Although there are plenty of entrepreneurs who want to buy a custom woodworking business, capital restrictions are holding them back.
(article continues below)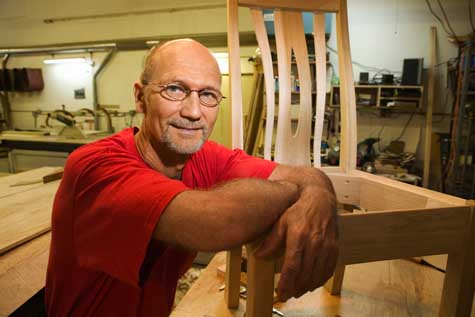 The economy hasn't squashed the market for custom woodworking businesses. Like always, unprofitable and poorly positioned businesses struggle to find buyers while sellers who have invested time and effort to prepare their sale are being rewarded in the marketplace.
After the Sale
The way you exit your custom woodworking business is just as important as the way you sell it. The transition to the new owner, the distribution of sale proceeds and other issues can weigh heavily on sellers. Ideally, these and other post-sale details should be addressed early on. But if you haven't dealt with them yet, it's important to have a frank conversation with the buyer, your broker and other professionals as soon as possible.
Selling a Custom Woodworking Business to an Employee
Employee sales have pros and cons. A faithful employee may have the motivation and ability to continue to operate the business. If you need to sell quickly, the timeframe is condensed in an employee sale because you don't need to track down a buyer. Yet most employees lack the means to buy their employer's business at or near the asking price. Seller financing is one way to get around the capital deficit of an employee-based custom woodworking business sale, as long as you are willing to vet the employee's credit worthiness the same as any other buyer.
Preparing Family Members
Many sellers embarked on their custom woodworking business sale without adequately considering the impact it will have on their families. Unfortunately, families often experience turmoil during a sale even when the primary owner is convinced it's the right decision. The sale of the business will likely result in new family dynamics. Subsequently, selling a custom woodworking business often begins with a family conversation and a mutual decision to move on the next stage of life.
More Info on Business Transitions and Related Articles
Given your interest in exit planning and in custom woodworking businesses, you might find these additional resources to be of interest.
Marketing a Custom Woodworking Business
What Does a Business Broker Charge?
Role of Location In Selling a Business
---
Conversation Board
We always appreciate feedback from our readers. If you have any comments, suggestions, or questions about how to sell a custom woodworking business, we encourage you to get in touch with us today!
Hoping to Open a Custom Woodworking Business?
If starting a custom woodworking business is on your agenda, these guides will help you get started:
How to Start a Custom Woodworking Business


Do You Market Products or Services to Custom Woodworking Businesses?
If you want information on how to sell to custom woodworking businesses, this isn't the best resource for you on our site. These helpful guides are more appropriate for you:
Selling to Custom Woodworking Businesses
Mailing Lists for Custom Woodworking Businesses


More Business Sale Guides
If you are looking for exit plan advice for a different kind of business, please browse our alphabetical directory of exit planning guides below.
Browse more niche exit planning guides: