Selling a Dairy Bar
Business-for-sale markets are susceptible to a variety of influences. As you know, the dairy bar industry has seen more than its share of fluctuations in business values. Many sellers have exited their companies under less-than-ideal circumstances. Yet it's still possible to achieve personal and professional goals when selling a dairy bar during challenging economic times.
These days, the small and medium-sized business market is more confusing than ever before. Capital is scarce and many buyers simply can't afford the entry requirements for a dairy bar.
(article continues below)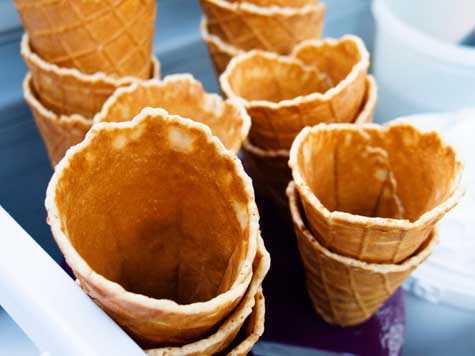 There are many factors involved with the decision to sell a business. Knowledgeable entrepreneurs understand that market timing isn't nearly as important as other factors in a dairy bar sale. The key is to go into the sale with your eyes open and with complete awareness of market condition.
Hiring an Attorney
It's obvious that you're going to need to hire an attorney to finalize the sale of your dairy bar. Tackling the legal nuances and tax ramifications of a sale without a first-rate business lawyer is an invitation for disaster. It's helpful to introduce your attorney to your broker to facilitate a smooth sale and a productive working relationship.
Business Assets
During due diligence, the buyer will undoubtedly conduct his own appraisal of your dairy bar's physical assets. But you'll need to commission your own appraisal before you put your dairy bar on the market to arm yourself with information for the negotiation phase. Without an accurate assessment of asset values it's impossible to intelligently negotiate on price. During your appraisal process, you should also note the condition of your assets. Cost-effective repairs can then be made before your list your dairy bar.
Economic Considerations
Think a dairy bar sale is simple? Think again. Many would-be sellers are laser-focused on economic indicators, anxiously awaiting the perfect time to list their companies. The truth is that perfect market conditions may never materialize. A much better approach is to focus on the factors that always attract buyers and investors. When it comes to selling a dairy bar, successful sales sales often boil down to the business itself - not the economy.
More Info on Business Transitions and Related Articles
Ready to learn more? You may find these additional resources to be of interest.
Pre-Exit Employee Incentive Programs
How To Choose An Investment Banker


---
Conversation Board
What's your experience regarding how to sell a dairy bar? We love to receive feedback from the industry and welcome your comments and questions.
Need Information on Starting a Dairy Bar?
If starting a dairy bar is on your agenda, these guides will help you get started:
How to Start a Dairy Bar Restaurant


Do You Market Products or Services to Dairy Bars?
If you consider dairy bars to be sales prospects, this isn't the best resource for you on our site. These helpful guides are more appropriate for you:
More Business Transfer Information
If you are looking for exit plan advice for a different kind of business, please browse our alphabetical list exit planning guides below.
Browse more niche exit planning guides: