Selling a Debt Consolidation Service
Planning and execution can dramatically influence the price you receive for your debt consolidation service.
Waiting for better economic times to sell your company? That's a common anthem in the small business community.
(article continues below)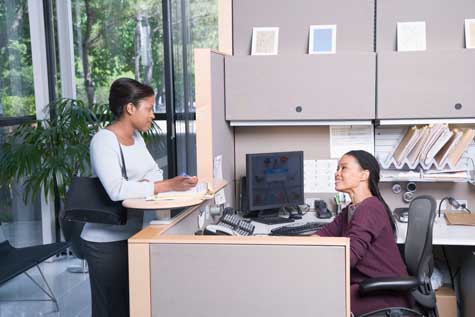 Success is a factor of preparation, execution and a keen eye for the market. As a business seller, you need to go into the process with the mental goal of presenting your business in the best possible light.
Finding Prospects
Many sellers don't realize how many prospective buyers there are for their businesses. We frequently see qualified buyers emerge from the seller's network of business and personal acquaintances. In other cases, sellers take a proactive approach to finding likely buyers and contacting them directly. Competitors may seem like natural prospects and they are. The downside is that they won't pay top dollar and will probably absorb your company into their own.
Advantages of Hiring a Broker
A good broker can offer several benefits to business sellers. Right out of the gate, brokers know how to help their clients properly prepare their businesses for a sale. Second, a good business broker is a master at confidentiality locating debt consolidation service sale prospects and guiding sellers through negotiations. Brokerage isn't cheap. But even though you can spend as much as 10% of the sale price on a good broker, you'll likely achieve decent ROI through an improved final sale price.
Sweetening the Deal
Seller concessions sweeten the deal for buyers and are a necessary fixture in a sluggish economy. Although a lower asking price is the ultimate seller concession, a price reduction isn't the only way to attract serious buyers. When you've reached your limit on price, consider offering non-cash concessions to encourage a commitment from the buyer. A limited amount of training and mentoring may seem inconsequential to you, but to a young debt consolidation service owner, they can be critical launching points for their ownership journey.
More Exit Planning Articles
Given your interest in exit planning and in debt consolidation services, you might find these additional resources to be of interest.
Marketing a Debt Consolidation Service
Why Hire an Exit Planning Consultant
Entrepreneurial Exit Strategies


---
Conversation Board
Selling a debt consolidation service is a complex topic, so there's still much more that can be discussed. We welcome your questions, comments and feedback about this topic.
Hoping to Open a Debt Consolidation Service?
If starting a debt consolidation service is on your agenda, these helpul resources may be just what you've been looking for:
How to Start a Debt Consolidation Business


Do You Market Products or Services to Debt Consolidation Services?
If you consider debt consolidation services to be sales prospects, there's more applicable information for you elsewhere on our site. These helpful guides are more appropriate for you:
Selling to Debt Consolidation Services
Mailing Lists for Debt Consolidation Services


More Business Transfer Information
If you are looking for exit plan advice for a different kind of business, please browse our directory of exit planning guides below.
Browse more niche exit planning guides: