Selling a Facilities Management Business
It's a misconception that no one is buying facilities management businesses these days. Savvy entrepreneurs see facilities management business opportunities as a path to short-term profits and long-term growth. Although final sales prices vary, the best sales combine strategy and hard work to achieve desired outcomes.
Selling a facilities management business? You'll need to be prepared to address a variety of challenges that are common in the business-for-sale marketplace.
(article continues below)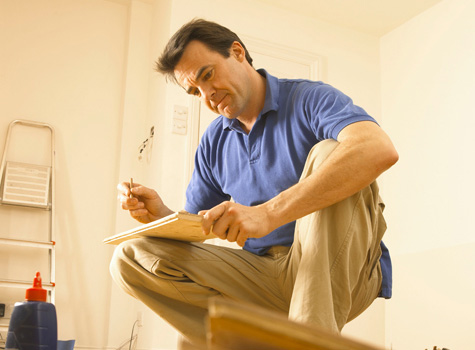 Success is a factor of preparation, execution and a keen eye for the market. Since your future goals depend on the outcome of your sale, you'll need to have your head in the game from Day One.
How to Identify Prospective Buyers
Many sellers don't realize how many prospective buyers there are for their businesses. We frequently see qualified buyers emerge from the seller's network of business and personal acquaintances. In other cases, sellers take a proactive approach to finding likely buyers and contacting them directly. Competitors may seem like natural prospects and they are. The downside is that they won't pay top dollar and will probably absorb your company into their own.
Leveraging Industry Connections
These days, facilities management business buyers are an extremely diverse group with backgrounds in and outside of the industry. To advertise your sale to the widest possible audience, consider a listing on BizBuySell.com or other top online business-for-sale listing sites. For more targeted lead generation, consider tapping into your network of industry contacts. When leveraging industry relationships for sales prospects, you'll need to be cognizant of the potential for competitors to use knowledge of your sale against you in the marketplace. Use good sense in restricting the flow of information within the industry and focusing your efforts toward trusted industry allies.
Negotiation Teams
Business sellers are sometimes surprised to find themselves in the position of negotiator-in-chief. When you sell your facilities management business, your business brokers may or may not be willing to conduct negotiations for you. But although you will responsible for negotiating terms with buyers, you should never approach negotiations without support. By enlisting the assistance of a negotiation team (senior leaders, experienced negotiators, etc.), you can improve the quality of your negotiation strategy and position yourself to receive top dollar for your facilities management business.
More Exit Planning Articles
We think you may find these additional resources to be of interest.
Terms of Investment Banking Agreement
Marketing a Facilities Management Business
What Does a Business Broker Charge?


---
Conversation Board
We always appreciate feedback from our readers. If you have any comments, suggestions, or questions about how to sell a facilities management business, we encourage you to get in touch with us today!
Do You Plan on Starting a Facilities Management Business Soon?
If starting a facilities management business is on your agenda, these helpul resources may be just what you've been looking for:
How to Start a Facilities Management Business


Do You Market Products or Services to Facilities Management Businesses?
If you consider facilities management businesses to be sales prospects, this isn't the best resource for you on our site. These helpful guides are more appropriate for you:
Selling to Facilities Management Businesses
Mailing Lists for Facilities Management Businesses


More Exit Planning Information
If you are eager to get business succession tips for a different industry, please browse our list of exit planning guides below.
Browse more niche exit planning guides: