Selling a Fast Food Restaurant
Forget about what you read in the paper -- fast food restaurants are being sold everyday and the business-for-sale market is poised for even greater growth in the months ahead.
Selling a fast food restaurant isn't as simple as listing a power tool on eBay. These days, the business-for-sale market is a hostile place for inexperienced and uninformed sellers.
(article continues below)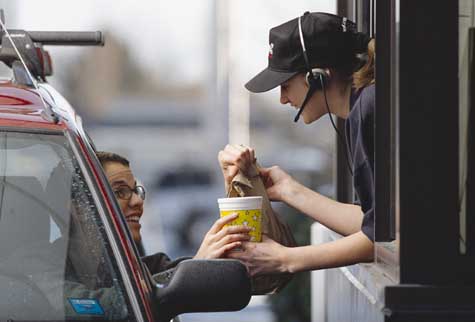 Fortunately for sellers, forward-thinking entrepreneurs continue to be attracted to fast food restaurants that exhibit strong financials and potential for future growth.
Buyer Identification
It's difficult to predict where the buyer of your fast food restaurant will come from. To cover all your bases, you'll need to conduct a broad buyer search process. Although it's helpful to target promotional tactics to likely buyers, allow for some exposure to the broader market. networking may also prove to be a valuable resource for identifying prospective buyers, but only to the extent that it can be done discreetly.
Preparing Family Members
Many sellers embarked on their fast food restaurant sale without adequately considering the impact it will have on their families. Unfortunately, families often experience turmoil during a sale even when the primary owner is convinced it's the right decision. The sale of the business will likely result in new family dynamics. To keep the family intact, the sale of a fast food restaurant has to include ample communication and shared decision-making.
Working with Accountants
Accountants come into play at several stages of the sale process. Before your fast food restaurant goes on the market, you should sit down with your accountant to clarify your financial goals and the tax consequences of a sale. Brokers often advise their clients to have an accountant perform an audit of the business prior to sale. With seller financing becoming common, professional accountants are playing a more central role in negotiations and buyer qualification.
More Exit Planning Articles
Given your interest in exit planning and in fast food restaurants, you might find these additional resources to be of interest.
Marketing a Fast Food Restaurant
Entrepreneurial Exit Strategies


---
Conversation Board
Selling a fast food restaurant is a complex topic, so there's still much more that can be discussed. We welcome your questions, comments and feedback about this topic.
Need Information on Starting a Fast Food Restaurant?
If you plan on opening a fast food restaurant, these helpul resources may be just what you've been looking for:
How to Start a Fast Food Restaurant


Do You Market Products or Services to Fast Food Restaurants?
If you consider fast food restaurants to be sales prospects, there's more applicable information for you elsewhere on our site. Try these useful resources instead:
Selling to Fast Food Restaurants
Mailing Lists for Fast Food Restaurants


More Business Transfer Information
If you are looking for exit plan advice for a different kind of business, please browse our alphabetical list exit planning guides below.
Browse more niche exit planning guides: