Selling a Fire Extinguishers Business
It's a misconception that no one is buying fire extinguisher businesses these days. Savvy entrepreneurs see fire extinguisher company opportunities as a path to short-term profits and long-term growth. There aren't any guarantees, but if you adhere to fundamental business sale concepts, you can likely get a good price for your business.
Dire economic forecasts have forced many fire extinguisher company sellers into hibernation. Instead of listing their companies now, they're hanging back until they see signs of an economic recovery.
(article continues below)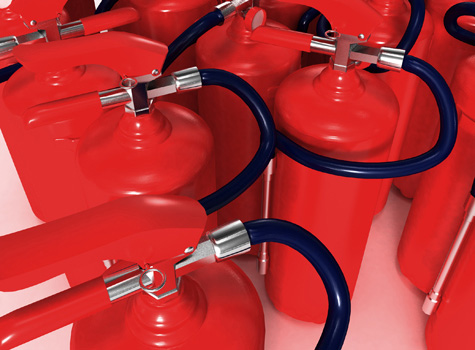 Does that mean selling your fire extinguisher company will be a piece of cake? No -- but you might be surprised to learn that the fire extinguisher businesses that are selling these days are finding success though simple, common sense selling strategies.
Selling to a Family Member
The idea of passing a business along to a family member sounds idyllic to many business owners. in reality, a family-based fire extinguisher company sale can be more complicated than selling to a stranger. If it isn't handled properly, a family sale can quickly create irreparable divisions within your family. Whether you offer the family member special concessions or not, either the buyer or other family members may take offense. If possible, discuss a long-term, generational transition with the entire family and seek the advice of a professional consultant.
Pre-Sale Checklist
There is a lot of work that needs to be done before you're ready to sell your fire extinguisher company. Perhaps the most important pre-sale consideration is to right-size your expectations to the realities of the market. After you have consulted with a business broker to right size your expectations, you'll need to add several items to your checklist, including financial statement preparation, pre-sale appraisals, financial planning, market positioning and other tasks designed to communicate value to prospective buyers.
Selecting a Broker
Good business brokers inevitably produce better business sales. During the selection process, look for brokers with a proven track record of successful fire extinguisher company sales. Take our word for it -- fire extinguisher businesses are unique businesses and you need a broker who understands how to properly market your fire extinguisher company to prospective buyers. The best brokers should also come with a list of references, a demonstrable track record and a proven plan for selling fire extinguisher businesses.
More Info on Business Transitions and Related Articles
Ready to learn more? You may find these additional resources to be of interest.
Marketing a Fire Extinguishers Business
Why Most Businesses Do Not Have Exit Plans
Entrepreneurial Exit Strategies
---
Conversation Board
Selling a fire extinguisher company is a complex topic, so there's still much more that can be discussed. We welcome your questions, comments and feedback about this topic.
Need Information on Starting a Fire Extinguisher Business?
If starting a fire extinguisher company is on your agenda, these helpul resources may be just what you've been looking for:
How to Start a Fire Extinguisher Business


Do You Market Products or Services to Fire Extinguisher Companies?
If you consider fire extinguisher businesses to be sales prospects, this isn't the best resource for you on our site. These helpful guides are more appropriate for you:
Selling to Fire Extinguishers Businesses
Mailing Lists for Fire Extinguishers Businesses


More Exit Planning Information
If you are looking for exit plan advice for a different kind of business, try our directory of exit planning guides below.
Browse more niche exit planning guides: