Selling a General Store
Selling a general store doesn't happen overnight. It takes a deliberate process to get top dollar for your company.
If you listen to many entrepreneurs, there never seems to be a good time to put a small business on the market.
(article continues below)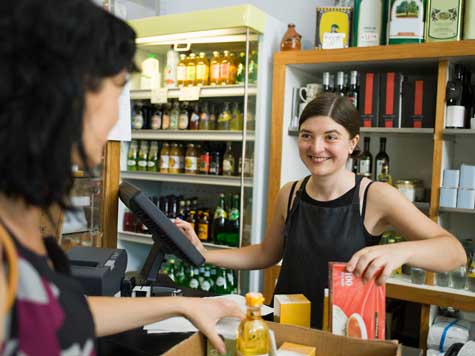 Fortunately for sellers, forward-thinking entrepreneurs continue to be attracted to general stores that exhibit strong financials and potential for future growth.
Maximizing Sales Price
There are no simple ways to sell a general store. If you don't know what you're doing, your business could languish on the market for months or even years. Fortunately, a business broker can minimize the impact on your bank account and personal well-being. If you try to sell your business without a broker, your time will be consumed by the details of the sale. Subsequently, you'll be distracted from the demands of your auto supply store, business will suffer, and the sale price you receive for your company will be dramatically reduced. Time after time, sellers who hire qualified brokers are more satisfied with the sales process - and the price they receive for their general stores.
Identifying Serious Buyers
Unfortunately, many of the prospects you will encounter aren't serious buyers. Selling a business is hard enough. You can't afford to waste time on prospects that have no chance of turning their interest into an actual purchase. Your business broker can offer insights about how to quickly spot tire kickers. Never provide detailed information about your general store until the prospect has been qualified as a serious buyer.
Emotional Considerations
It's impossible to predict the emotional highs and lows you will experience during the sale of your general store. Given your personal investment, you may also experience disappointment in the market's assessment of your company's value. Although it isn't easy, you can mitigate the emotional impact of a general store sale by setting realistic expectations before you list your business.
More Exit Planning Articles
Ready to learn more? You may find these additional resources to be of interest.
What Does a Business Broker Charge?
Role of Location In Selling a Business
---
Conversation Board
Sometimes the best tips on selling a business come from other business owners. If you have any tips or advice on how to sell a general store, we invite you to submit your comments and suggestions.
Need Information on Starting a General Store?
If starting a general store is on your agenda, these helpul resources may be just what you've been looking for:
Do You Market Products or Services to General Stores?
If you want information on how to sell to general stores, there's more applicable information for you elsewhere on our site. These helpful guides are more appropriate for you:
Mailing Lists for General Stores


More Business Transfer Information
If you are eager to get business succession tips for a different industry, please browse our alphabetical list exit planning guides below.
Browse more niche exit planning guides: