Selling a Gourmet Coffee Business
Is the economy still a little shaky for a business sale? Sure it is. Yet gourmet coffee businesses haven't been deterred. In fact, we think this economy is a ripe environment for a gourmet coffee business sale.
Dire economic forecasts have forced many gourmet coffee business sellers into hibernation. Instead of listing their companies now, they're hanging back until they see signs of an economic recovery.
(article continues below)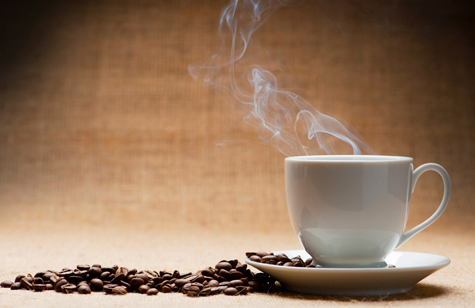 Most gourmet coffee businesses are good business opportunities, a fact that is not going unnoticed by today's discerning buyers.
Working with Accountants
Accountants lay the financial groundwork for a business sale. Before your gourmet coffee business goes on the market, you should sit down with your accountant to clarify your financial goals and the tax consequences of a sale. You may also want your accountant to assist in the preparation of professional financials to present to serious buyers. With seller financing becoming common, professional accountants are playing a more central role in negotiations and buyer qualification.
Buyer Identification
It's difficult to predict where the buyer of your gourmet coffee business will come from. Avoid pigeon-holing your search to a single buyer category. That means listing your gourmet coffee business in trade-specific directories as well as general business-for-sale databases. Sellers should also recognize the value of promoting their sale in trusted business networks, carefully balancing the need for confidentiality with the promotional potential of their contact base.
Dealing with Your Emotions
Business sellers sometimes struggle to handle the emotions of a sale. Be prepared to experience everything from elation to remorse during the sale of your business. It's important to allow yourself time to process your emotions during your exit. At the same time, it's helpful to consult with people who can help limit the influence of your emotions on negotiations and other aspects of the sale process.
More Exit Planning Articles
Ready to learn more? You may find these additional resources to be of interest.
Marketing a Gourmet Coffee Business
---
Conversation Board
Is there something we missed regarding how to sell a gourmet coffee business? We're always interested in hear your feedback, tips, and questions!
Hoping to Open a Gourmet Coffee Business?
If starting a gourmet coffee business is on your agenda, these helpul resources may be just what you've been looking for:
Starting a Gourmet Coffee Business


Do You Market Products or Services to Gourmet Coffee Businesses?
If you consider gourmet coffee businesses to be sales prospects, this isn't the best resource for you on our site. These helpful guides are more appropriate for you:
Selling to Gourmet Coffee Businesses
Mailing Lists for Gourmet Coffee Businesses


More Business Transfer Information
If you are eager to get business succession tips for a different industry, please browse our directory of exit planning guides below.
Browse more niche exit planning guides: