Selling a Hair Care and Treatment Business
You've heard the naysayers - now isn't the time to sell a hair care salon. But what they don't know is that many entrepreneurs see hair care and treatment salons as a smart business investment.
Intimidated by a sluggish economy, business buyers are more cautious than ever.
(article continues below)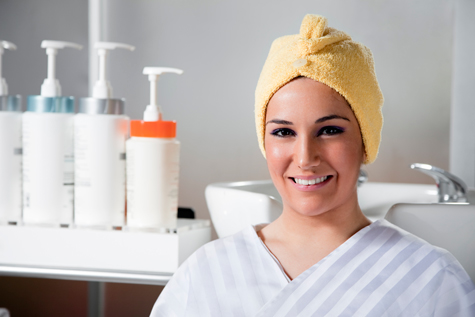 Growth-minded entrepreneurs also find an appealing hair care salon hard to pass up. To sell your hair care salon, you'll need to go the extra mile to prove your company has the potential to deliver steady revenue and a solid ROI.
Family Issues
Many sellers embarked on their hair care salon sale without adequately considering the impact it will have on their families. Unfortunately, families often experience turmoil during a sale even when the primary owner is convinced it's the right decision. The sale of the business will likely result in new family dynamics. Subsequently, selling a hair care salon has to include ample communication and shared decision-making.
How to Work with Business Brokers
Many sellers employ business brokers to manage the details and direction of their sale. Brokerage is particularly common in the hair care salon-for-sale market, where aggressive selling strategies are the norm. However, your broker will still expect you to materially participate in the sale of your business. Successfully brokered sales are based on solid relationships between brokers and sellers as well as the strict execution of a common selling strategy.
Turning the Tables: Buyer Concessions
In a tight economy, seller concessions are the name of the game. But that doesn't mean you can't push for buyer concessions to achieve a more favorable outcome in the sale of your hair care salon. For example, if the buyer needs seller financing, you can leverage a five-year loan to push for a higher sales price. Although you won't see all of the proceeds upfront, you'll earn interest on the balance and realize a higher price than you would in an all cash deal. Asset exclusions, retained ownership shares and long-term contracts with another of the seller's companies can also be leveraged to extract concessions from buyers.
More Exit Planning Articles
Ready to learn more? You may find these additional resources to be of interest.
Role of Location In Selling a Business
Marketing a Hair Care and Treatment Business
How Much Is My Business Worth?


---
Conversation Board
We always appreciate feedback from our readers. If you have any comments, suggestions, or questions about how to sell a hair care salon, we encourage you to get in touch with us today!
Hoping to Open a Hair Care & Treatment Business?
If you plan on opening a hair care salon, these guides will help you get started:
How to Start a Hair Care & Treatment Business


Do You Market Products or Services to Hair Care & Treatment Businesses?
If you want information on how to sell to hair care and treatment salons, this isn't the best resource for you on our site. Try these useful resources instead:
Selling to Hair Care and Treatment Businesses
Mailing Lists for Hair Care and Treatment Businesses


More Business Transfer Information
If you are looking for exit plan advice for a different kind of business, try our directory of exit planning guides below.
Browse more niche exit planning guides: