Tips to Improve Exit Planning
Selling a Japanese Food Business
You've heard the naysayers - now isn't the time to sell a Japanese food business. But what they don't know is that many entrepreneurs see Japanese food businesses as a smart business investment.
Business sellers are notorious for second-guessing themselves about the right time to put their companies up for sale.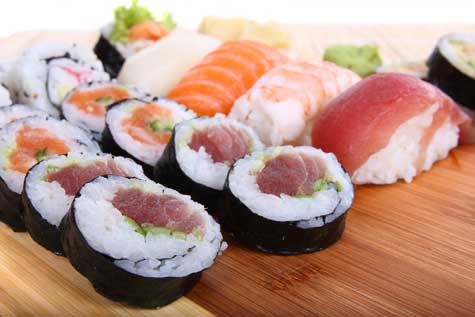 They require careful planning and an intentional strategy that emphasizes your Japanese food business's strengths and meets the needs of the marketplace. Since your future goals depend on the outcome of your sale, you'll need to have your head in the game from Day One.
Working with Accountants
Professional accountants lend credibility to the financial preparation of a Japanese food business sale. From a seller perspective, an accountant can offer personal financial assistance, especially when it comes to handling the disposition of sale proceeds. You may also want your accountant to assist in the preparation of professional financials to present to serious buyers. In certain instances, it may be appropriate to ask your accountant to vet the financials of prospective buyers, run credit checks or even structure the terms of a seller-financed deal.
Average Timeframes
From the day they decide to sell their company, the question that plagues many owners is how long it will take to sell their Japanese food business. Unfortunately, there are no hard and fast rules about the length of time your business will be on the market. Pricing plays a role in sale length, but there are no guarantees that a fairly priced business will sell quickly. To adequately prepare your business listing, plan on spending six months to a year prior to listing. Even though it's conceivable that an attractive opportunity could sell in weeks, an immediate flood of offers could indicate that the business is underpriced.
Business Valuation
Multiple valuation methods exist for a Japanese food business. Appraisals based on the asset method gauge value as a factor of the company's real property and non-tangible assets; appraisals based on the income method consider the business's anticipated revenue. Using recent Japanese food business sales as its foundation, the market method factors market conditions into the valuation process. A good appraiser will often use multiple valuation methods to arrive at a reasonable estimate. Sellers should take note of the fact that all three valuation methods reward businesses that takes steps to increase assets and income.
Have Friends Who Might Like This Article?

Share this on Twitter
Let them know on LinkedIn
Ready to Learn More? We Think You Might Like These Articles:
---
Additional Resources for Entrepreneurs