Tips to Improve Exit Planning
Selling a Junk Car Removal Business
Don't believe anyone who tells you it's easy to sell a junk car removal business. A lot of things need to happen before you can successfully exit your business. But with a few tips, you can keep your shirt and your sanity in the sale of your business.
In any economy, there is a right way and a wrong way to sell a business.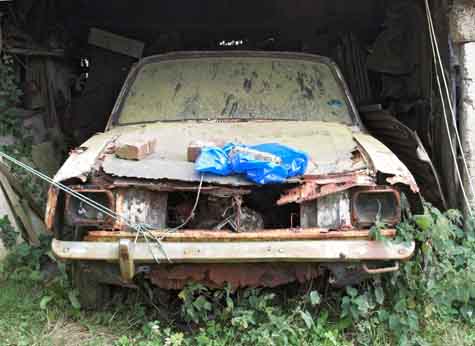 In today's market, there is still plenty of room for junk car removal businesses that demonstrate solid earning capacity and a robust market position.
Preparing Your Employees
As a business owner, you want to keep you employees informed about your plans; as a seller it's in your best interest to keep your employees in the dark for as long as possible. The more people who know that the business is on the market, the riskier the sale becomes. However, the longer the selling process drags on, the more likely it is that rumors will begin to circulate throughout your workforce. So at some point you will have to resign yourself to the idea of telling some or all of your employees that you have listed the junk car removal business on the market. Maintain a positive tone in your conversations and answer your employees questions as completely as you can without jeopardizing the sale.
Signs You're in Over Your Head
Many junk car removal business are tempted to save brokerage fees by selling their businesses on their own. Without brokerage, the risk of your sale going off-course is increased. If you decide to go solo and your business has been on the market for more than six months without a single buyer inquiry, it's time to hire a professional business broker. When buyers fail to exhibit substantive interest, it could indicate unrealistic pricing or an inferior selling strategy. The remedy is professional brokerage or a consultation with more experienced sellers.
Maintaining Objectivity
Objectivity is a rare commodity in a business sale. You have invested yourself in making your junk car removal business the success it is today, but in the eyes of prospective buyers, your operation is only worth fair market value. Although it may be a hard pill to swallow, you need to find a way to introduce objectivity into your sale. A business broker can be a valuable resource in right-sizing your expectations and preparing you for market realities.
Have Friends Who Might Like This Article?

Share this on Twitter
Let them know on LinkedIn
Ready to Learn More? We Think You Might Like These Articles:
---
Additional Resources for Entrepreneurs