Selling a Lamp Shop
Is the economy still a little shaky for a business sale? Sure it is. Yet lamp shops continue to sell at a brisk pace, regardless of the economy.
It's a fact: Successful business sales take time.
(article continues below)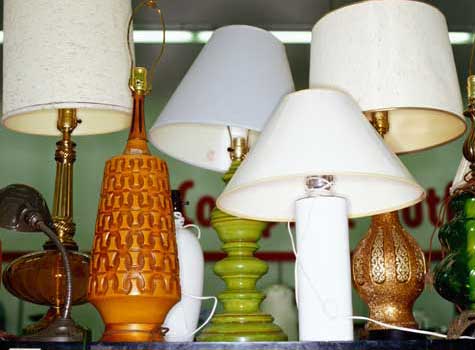 In order to market a lamp shop now, business sellers may need to apply a combination of incentives and techniques.
Benefits of Third-Party Assistance
Rarely, if ever, do owners sell a lamp shop without outside assistance. The enlistment of a qualified business broker is an excellent first step. Additionally, you may want to hire professionals for legal, valuation and other functions before you put your business on the market. The early recruitment of external resources reduces your risk and results in a more predictable final outcome.
Selling a Lamp Shop to an Employee
There are both benefits and drawbacks to selling a lamp shop to an employee. A faithful employee may have the motivation and ability to continue to operate the business. If you need to sell quickly, the timeframe is condensed in an employee sale because you don't need to track down a buyer. But in many cases, employees expect to get a deal from their employer based on their years of service to the company. Most of the time, employees also expect owners to finance a large portion of the sale. So if you aren't willing to finance the sale or need to get top dollar for your lamp shop, a sale to an employee is probably not a possibility.
Average Timeframes
It's rarely possible to sell a lamp shop in a month or two. Although asking price and other factors contribute to sale time, it's difficult to predict how long your business will be on the market before you locate the right buyer. To adequately prepare your business listing, plan on spending six months to a year prior to listing. Even though it's conceivable that an attractive opportunity could sell in weeks, an immediate flood of offers could indicate that the business is underpriced.
More Exit Planning Articles
Given your interest in exit planning and in lamp shops, you might find these additional resources to be of interest.
Why Most Businesses Do Not Have Exit Plans
Why Hire an Exit Planning Consultant
Five Tips for Maximizing Your Business Sale Price


---
Conversation Board
We always appreciate feedback from our readers. If you have any comments, suggestions, or questions about how to sell a lamp shop, we encourage you to get in touch with us today!
Do You Plan on Starting a Lamp Shop Soon?
If starting a lamp shop is on your agenda, these helpul resources may be just what you've been looking for:
Looking for Lamp Shop Customers?
If you consider lamp shops to be sales prospects, there's more applicable information for you elsewhere on our site. These helpful guides are more appropriate for you:
More Business Transfer Information
If you are eager to get business succession tips for a different industry, try our directory of exit planning guides below.
Browse more niche exit planning guides: