Selling a Land Surveyors Business
Selling a land surveyors business doesn't happen overnight. It takes a deliberate process to get top dollar for your company.
You need to get a good price for your land surveyors business. To get there, you'll need to set realistic expectations and follow a deliberate selling strategy.
(article continues below)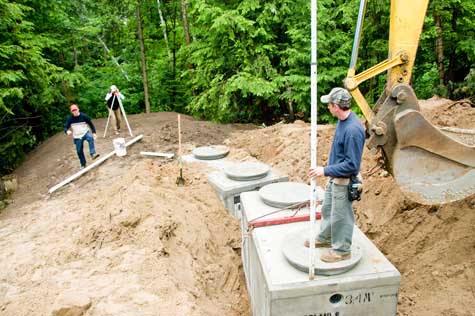 They require careful planning and an intentional strategy that emphasizes your land surveyors business's strengths and meets the needs of the marketplace. As a business seller, you need to go into the process with the mental goal of presenting your business in the best possible light.
Legal Considerations
It's obvious that you're going to need to hire an attorney to finalize the sale of your land surveyors business. Competent legal counsel ensures that the sale documents are in proper order. Furthermore, a good lawyers provides the counsel necessary to navigate the tax and liability issues that surround a business sale. We recommend hiring an attorney early in the process to gain insights about the legal consequences of various sale outcomes.
Moving On
The decision to sell your land surveyors business can't be made without adequate consideration of what will happen after the sale. If you aren't sure what's next, you could be in trouble because future plans and selling strategy are inextricably connected. In today's market, many buyers expect seller financing - a concession that might not be a possibility for sellers whose next step requires the entire proceeds at the time of the sale.
Equipment and Inventory Concerns
It's incumbent on buyers to commission their own appraisal of your land surveyors business's physical assets. Most sellers, however, conduct a pre-sale appraisal to gain an accurate gauge of asset value prior to negotiations. A pre-sale appraisal is a prerequisite for because it offers insights about your assets' market value before you initiate conversations with prospective buyers. During your appraisal process, you should also note the condition of your assets. Cost-effective repairs can then be made before your list your land surveyors business.
More Exit Planning Articles
Ready to learn more? You may find these additional resources to be of interest.
Marketing a Land Surveyors Business
Pros and Cons of Using Business Brokers
How To Choose An Investment Banker


---
Conversation Board
Looking for more information about how to sell a land surveyors business? Then we want to hear from you! Send us your comments and questions, and we'll do our best to help you.
Need Information on Starting a Land Surveyors Business?
If you plan on opening a land surveyors business, these helpul resources may be just what you've been looking for:
Starting a Land Surveyors Business


Do You Market Products or Services to Land Surveyors Businesses?
If you consider land surveyors businesses to be sales prospects, this isn't the best resource for you on our site. These helpful guides are more appropriate for you:
Selling to Land Surveyors Businesses
Mailing Lists for Land Surveyors Businesses


More Business Transfer Information
If you are looking for exit plan advice for a different kind of business, please browse our alphabetical directory of exit planning guides below.
Browse more niche exit planning guides: