Selling a Logging Companies and Contractors Business
It's a misconception that no one is buying logging companies these days. Savvy entrepreneurs see logging company opportunities as a path to short-term profits and long-term growth. Here's what you need to know to get a fair price for your company.
These days, the small and medium-sized business market is more confusing than ever before. Capital is scarce and many buyers simply can't afford the entry requirements for a logging company.
(article continues below)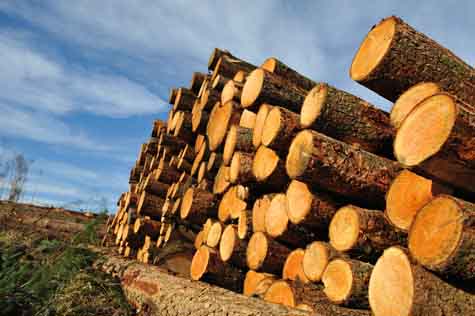 In our opinion, that kind of thinking doesn't make sense. In fact, this might be the perfect time to sell a logging company. We'll tell you what you need to know to achieve a successful sale outcome
Sale Preparation Timeframes
Preparing a logging company sale takes time. Since buyers prefer to see evidence of future cash flow, you'll want to to strategically lock in cash flows and increase profits before you list the business. Next, the business will need to be documented in professional financial statements and manuals that facilitate the ownership transition. Unless you have already started planning for your logging company sale, it's going to take at least six months to prepare your business. A more likely scenario is that it will take more than a year to create the conditions necessary to receive the maximum sale price.
Valuation Methods
Professional appraisers can use three methods to determine the value ofa logging company: The income method, the asset method and the market method. While the income method uses anticipated revenues as a value basis, the asset method focuses on the company's capital, real estate and intellectual assets. Using recent logging company sales as its foundation, the market method factors market conditions into the valuation process. A good appraiser will often use multiple valuation methods to arrive at a reasonable estimate. Sellers should take note of the fact that all three valuation methods reward businesses that takes steps to increase assets and income.
Leveraging External Resources
Rarely, if ever, do owners sell a logging company without outside assistance. Brokers can be an important resource for your sale, especially if you are unfamiliar with the business-for-sale marketplace. We also suggest hiring an attorney, an appraiser, and an accountant early in the process. The early recruitment of external resources reduces your risk and results in a more predictable final outcome.
More Exit Planning Articles
Given your interest in exit planning and in logging companies, you might find these additional resources to be of interest.
Entrepreneurial Exit Strategies
How Much Is My Business Worth?
What Does a Business Broker Charge?


---
Conversation Board
What's your experience regarding how to sell a logging company? We love to receive feedback from the industry and welcome your comments and questions.
Do You Plan on Starting a Logging Contractors Business Soon?
If starting a logging company is on your agenda, these helpul resources may be just what you've been looking for:
Opening a Logging Company or Logging Contractors Business


Do You Market Products or Services to Logging Companies?
If you consider logging companies to be sales prospects, this isn't the best resource for you on our site. These helpful guides are more appropriate for you:
Selling to Logging Companies and Logging Contractors
Mailing Lists for Logging Companies and Logging Contractors


More Exit Planning Information
If you are eager to get business succession tips for a different industry, try our alphabetical directory of exit planning guides below.
Browse more niche exit planning guides: