Selling a Lunch Restaurant
A good business is about more than dollars and sense. To make your lunch restaurant what it is today, you've had to fully invest yourself in its success. But the hard work isn't done yet. Before you can make a graceful exit, you will have to invest yourself in your business sale.
The lunch restaurant-for-sale marketplace is a nuanced environment, full of pitfalls for sellers who aren't prepared for its demands.
(article continues below)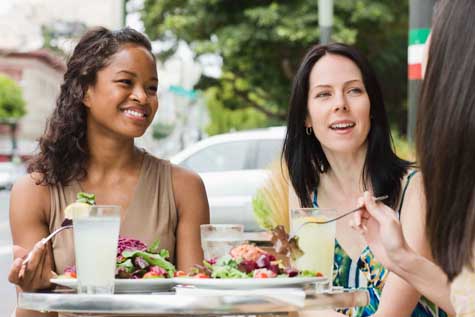 If you're ready to move on, now is the right time to sell your lunch restaurant.
Finding Prospects
Many sellers don't realize how many prospective buyers there are for their businesses. We frequently see qualified buyers emerge from the seller's network of business and personal acquaintances. In other cases, sellers take a proactive approach to finding likely buyers and contacting them directly. If possible, steer clear of selling to a competitor if for no other reason than the fact that competitors pay less for lunch restaurants than other buyers.
Signs You're in Over Your Head
Many lunch restaurant are tempted to save brokerage fees by selling their businesses on their own. Although there are exceptions, solo sales typically take longer and are less productive than brokered sales. As a rule, no business should sit on the market for more than six months without attracting the interest of at least a handful of qualified buyers. Lack of buyer enthusiasm or persistence indicates that something is wrong. The remedy is professional brokerage or a consultation with more experienced sellers.
Team-Based Negotiation Strategies
It's not unusual for lunch restaurant sellers to feel overwhelmed when they negotiate the sale of their business. But although you will responsible for negotiating terms with buyers, you should never approach negotiations without support. A negotiation team comprised of trusted advisors and senior business leaders is essential in helping you devise a winning negotiation strategy. More importantly, a negotiation team can serve as a sounding board -- an objective presence that prohibits your personal emotions from clouding your judgment or sabotaging your efforts to negotiate a successful deal.
More Exit Planning Articles
Given your interest in exit planning and in lunch restaurants, you might find these additional resources to be of interest.
Terms of Investment Banking Agreement
Why Hire an Exit Planning Consultant


---
Conversation Board
Do you have any tips on selling lunch restaurants? If so, we'd love to hear from you!
Do You Plan on Starting a Lunch Restaurant Soon?
If starting a lunch restaurant is on your agenda, these guides will help you get started:
Looking for Lunch Restaurant Customers?
If you want information on how to sell to lunch restaurants, this isn't the best resource for you on our site. These helpful guides are more appropriate for you:
Mailing Lists for Lunch Restaurants


More Business Transfer Information
If you are looking for exit plan advice for a different kind of business, please browse our directory of exit planning guides below.
Browse more niche exit planning guides: