Business Exit Planning
Selling a Mobile Auto Service and Repair Business
It's a misconception that no one is buying mobile auto service and repair businesses these days. Savvy entrepreneurs see mobile auto service and repair business opportunities as a path to short-term profits and long-term growth. Although final sales prices vary, the best sales combine strategy and hard work to achieve desired outcomes.
Intimidated by a sluggish economy, business buyers are more cautious than ever.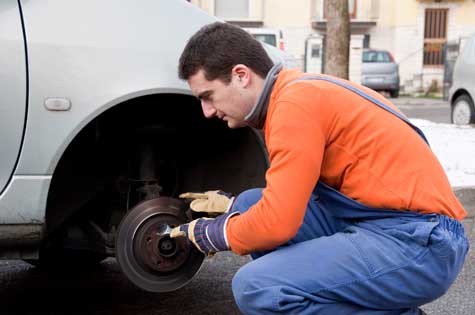 Does that mean selling your mobile auto service and repair business will be a piece of cake? No -- but you might be surprised to learn that the mobile auto service and repair businesses that are selling these days are finding success though simple, common sense selling strategies.
Valuation Methods
Professional appraisers can use three methods to determine the value ofa mobile auto service and repair business: The income method, the asset method and the market method. While the income method uses anticipated revenues as a value basis, the asset method focuses on the company's capital, real estate and intellectual assets. In many sales, the most accurate valuation comes from the market method which determines value based on the recent sales of similar businesses. A good appraiser will often use multiple valuation methods to arrive at a reasonable estimate. Sellers should take note of the fact that all three valuation methods reward businesses that takes steps to increase assets and income.
Factoring In Economic Variables
Think a mobile auto service and repair business sale is simple? Think again. A combination of economic conditions and market sentiment can complicate your sale. The truth is that perfect market conditions may never materialize. Rather than watching the economy, we recommend watching buyers and tailoring your business to meet their investment expectations. One thing is for sure - buyers are paying more attention to your company's profitability and growth potential than they are to the latest quarterly economic indicators.
Working with Appraisers
An experienced appraiser is part and parcel of a successful mobile auto service and repair business sale. Leading industry appraisers equip sellers with a value gauge that can be accessed during negotiations. Even though you may disagree with the appraiser's value estimates, it's important to give your appraiser the information and independence he needs to present an objective opinion. To ensure accuracy, ask your broker to provide references for appraisers with industry experience.
Have Friends Who Might Like This Article?

Share this on Twitter
Let them know on LinkedIn
Ready to Learn More? We Think You Might Like These Articles:
---
Additional Resources for Entrepreneurs