Sell a Business for the Best Price
Selling a Pet Grooming School
It's a misconception that no one is buying pet grooming schools these days. Savvy entrepreneurs see pet grooming school opportunities as a path to short-term profits and long-term growth. There aren't any guarantees, but if you adhere to fundamental business sale concepts, you can likely get a good price for your business.
You won't find any magic formulas for selling a pet grooming school, especially while the market is struggling to overcome the perceptions created by a down economy.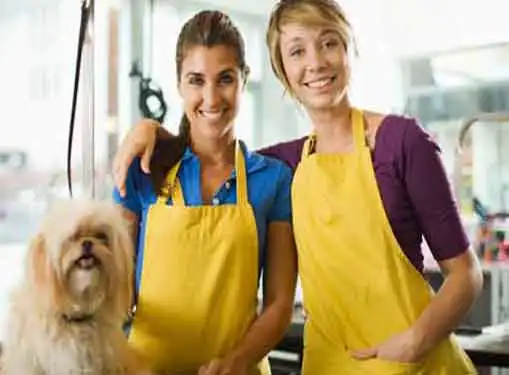 Pet grooming schools cater to both pet owners and aspiring pet salon owners.
But at Gaebler, we see pet grooming schools still selling at a brisk pace. And the ones that are commanding the highest price tags are the ones with sellers who are committed to the sale process.
Preparing Your Employees
Business sellers face a dilemma when it comes to their employees. On the one hand, confidentiality is critical for a successful pet grooming school sale. However, the longer the selling process drags on, the more likely it is that rumors will begin to circulate throughout your workforce. Consider informing your key employees first, followed by the rest of your workforce later in the process. Maintain a positive tone in your conversations and answer your employees questions as completely as you can without jeopardizing the sale.
Sale Preparation Timeframes
There are no effective shortcuts for selling a pet grooming school. Buyers want to see growth trends, healthy profits and other variables that increase the likelihood of long-term success. Additionally, prospective buyers usually request documentation that allows them to understand the business's daily workflows and operational strategy. At a minimum, plan on spending six months preparing your pet grooming school for the marketplace. A more likely scenario is that it will take more than a year to create the conditions necessary to receive the maximum sale price.
Handling Unexpected Outcomes
When you made the decision to sell your pet grooming school, you had a specific set of outcomes in mind. But it's highly unlikely that the sale will meet all of your expectations, especially if your initial estimates were created without the benefit of a solid appraisal or market knowledge. Despite your best efforts, you need to prepare yourself for the possibility of receiving less than you expected from the sale of your pet grooming school. If buyers don't seem to be willing to meet your expectations, consult with your broker to modify your strategy and market approach.
Share this article
---
Additional Resources for Entrepreneurs