Selling a Pilot Car Services Business
Despite the pessimistic mood of many sellers, your pilot car business can be a high value acquisition target for ambitious entrepreneurs -- even in today's tough economy.
Intimidated by a sluggish economy, business buyers are more cautious than ever.
(article continues below)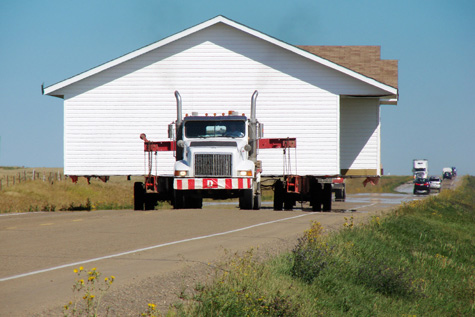 But the good news is that there is still demand for pilot car businesses that present well and offer solid earning potential.
Benefits of Third-Party Assistance
At some point, you're going to need help selling your pilot car business. Brokers can be an important resource for your sale, especially if you are unfamiliar with the business-for-sale marketplace. Additionally, you may want to hire professionals for legal, valuation and other functions before you put your business on the market. The benefit of soliciting outside assistance early is that seemingly small decisions now can have big consequences later. By consulting professionals throughout the sale of your pilot car business, you can avoid painful tax and legal complications both before and after closing.
Seller Financing
Capital is hard to come by these days. Financial institutions have tightened up their lending policies, making it difficult for inexperienced and undercapitalized entrepreneurs to buy pilot car businesses. As a result, buyers expect sellers to finance a significant portion of the sale. Although 100% seller financing isn't recommended, sellers are financing up to 70% of the sale price to close deals.
Promoting a pilot car business Sale
Successful pilot car business sales incorporate comprehensive advertising plans. However, confidentiality and other concerns can present challenges, even for sales professionals. If sale information leaks out, competitors can use it to steal customers and circulate negative messages about your business throughout the industry. The best way to advertise a pilot car business is to enlist the assistance of a business broker who is skilled in locating and contacting prospective buyers.
More Info on Business Transitions and Related Articles
Given your interest in exit planning and in pilot car businesses, you might find these additional resources to be of interest.
Marketing a Pilot Car Services Business
Pros and Cons of Using Business Brokers


---
Conversation Board
Did we forget to mention something about how to sell a pilot car business? If so, tell us what's on your mind and let's keep the conversation going.
Need Information on Starting a Pilot Car Service?
If you plan on opening a pilot car business, these helpul resources may be just what you've been looking for:
How to Start a Pilot Car Service


Do You Market Products or Services to Pilot Car Services?
If you consider pilot car businesses to be sales prospects, this isn't the best resource for you on our site. These helpful guides are more appropriate for you:
Selling to Pilot Car Services Businesses
Mailing Lists for Pilot Car Services Businesses


More Business Transfer Information
If you are looking for exit plan advice for a different kind of business, please browse our directory of exit planning guides below.
Browse more niche exit planning guides: