Selling a Quilt Shop
Owning a quilt shop hasn't always been a bed of roses, but it's been worth the effort. Before you walk away, you have one more challenge to overcome: A successful and profitable business sale.
The business-for-sale market is just as frustrating for buyers as it is for sellers these days. There are lots of buyers who want to own a quilt shop, but have limited capital to get their foot in the door.
(article continues below)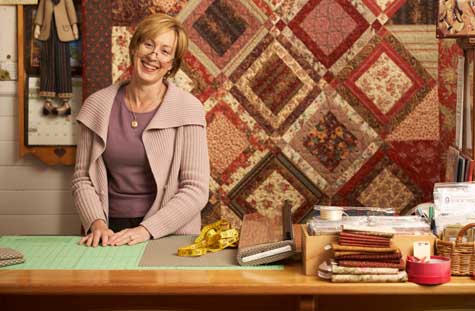 Too often quilt shop sellers fail to receive fair market value for their businesses. That's unfortunate because all it takes to get a fair price in today's market is ample planning and an awareness of what's important to buyers.
Preparing Your Quilt Shop for Sale
The outcome of a business sale is largely determined prior to a market listing. Profitable quilt shop sales opportunities leverage a long-term strategy to increase the value of the business to buyers. Branding, market positioning, and revenue growth take time, but they directly influence the price your quilt shop will command in the marketplace. But your efforts to improve your company's position and profitability will only be effective if you invest similar effort into the preparation of accurate financial statements for buyers.
Selling a Quilt Shop to an Employee
Employee sales have pros and cons. A faithful employee may have the motivation and ability to continue to operate the business. If you need to sell quickly, the timeframe is condensed in an employee sale because you don't need to track down a buyer. However, some employees feel they are entitled to special treatment and pricing, especially if they have played a key role in the company's success. A seller-financed deal may be necessary unless the employee has significant assets or investor backing.
Legal Considerations
It's obvious that you're going to need to hire an attorney to finalize the sale of your quilt shop. A good lawyer serves a variety of functions during the process. In addition to reviewing the letter of intent, sales contract, and other documents, your attorney should be capable of advising you about due diligence and the tax consequences of the sale. We recommend hiring an attorney early in the process to gain insights about the legal consequences of various sale outcomes.
More Exit Planning Articles
We think you may find these additional resources to be of interest.
What Does a Business Broker Charge?
---
Conversation Board
Sometimes the best tips on selling a business come from other business owners. If you have any tips or advice on how to sell a quilt shop, we invite you to submit your comments and suggestions.
Hoping to Open a Quilt Shop?
If starting a quilt shop is on your agenda, these guides will help you get started:
Looking for Quilt Shop Customers?
If you consider quilt shops to be sales prospects, this isn't the best resource for you on our site. Try these useful resources instead:
More Business Transfer Information
If you are eager to get business succession tips for a different industry, please browse our directory of exit planning guides below.
Browse more niche exit planning guides: