Selling a RV Transport Business
Unfortunately, many sellers are waiting to list their RV transport businesses until the economy fully rebounds. We think that's a mistake because for the right buyers, RV transport businesses are a great investment.
It takes dedication to sell a RV transport business under the best of circumstances. In the current market, you'll need to redouble your efforts and get serious about convincing prospects that your company is a good investment.
(article continues below)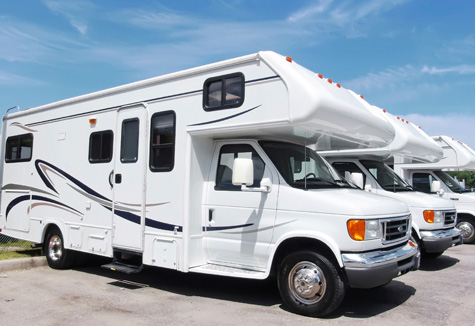 At Gaebler, we think that's a mistake because with adequate preparation and the right sale strategy, this might be the best time to put your RV transport business on the market.
Preparing for What's Next
The decision to sell your RV transport business can't be made without adequate consideration of what will happen after the sale. many sellers find themselves ill-equipped to handle life after their business and fail to understand that their future plans can influence the sale process. In today's market, many buyers expect seller financing - a concession that might not be a possibility for sellers whose next step requires the entire proceeds at the time of the sale.
When to End Negotiations
Negotiations have a way of dragging on forever. But sooner or later, someone needs to bring negotiations to a close. Unfortunately, that responsibility often falls on the seller. In a RV transport business sale, a stalled negotiation can be an indication that the deal is dead. Since it can be difficult to tell whether the buyer is serious or playing games, it's important to know the lower boundaries of your negotiation strategy and be willing to walk away from the negotiation table, if necessary.
When the Sale Goes Off-Course
The RV transport business-for-sale marketplace is a mixed bag of brokered sales and solo efforts. But for every successful unassisted sale, several other RV transport businesses sell below market value or languish on the market for years without attracting the interest of qualified buyers. As a rule, no business should sit on the market for more than six months without attracting the interest of at least a handful of qualified buyers. Likewise, if buyers seem to express interest but quickly exit when you quote the asking price, it's a sign that your RV transport business is priced out of the market. The remedy is professional brokerage or a consultation with more experienced sellers.
More Exit Planning Articles
We think you may find these additional resources to be of interest.
Marketing a RV Transport Business
Entrepreneurial Exit Strategies


---
Conversation Board
Still have questions about selling a RV transport business? Ask away and we'll do our best to get you a timely reply. We also welcome any tips or advice you'd care to share with others.
Hoping to Open a RV Transport Business?
If starting a RV transport business is on your agenda, these guides will help you get started:
How to Start a RV Transport Business


Do You Market Products or Services to RV Transport Businesses?
If you consider RV transport businesses to be sales prospects, there's more applicable information for you elsewhere on our site. These helpful guides are more appropriate for you:
Selling to RV Transport Businesses
Mailing Lists for RV Transport Businesses


More Information on How to Sell a Niche Company
If you are looking for exit plan advice for a different kind of business, please browse our alphabetical directory of exit planning guides below.
Browse more niche exit planning guides: