Selling a Sandwich Shop
Selling a sandwich shop doesn't happen overnight. It takes a deliberate process to get top dollar for your company.
Most business sellers are interested in disposing of their businesses as quickly as possible. But that's not how a sandwich shop sale works.
(article continues below)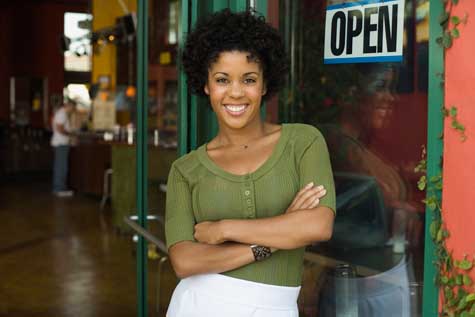 Many business owners don't know that sandwich shops are still a hot commodity, to the extent that sellers have properly prepared them for the marketplace.
Leveraging Industry Connections
Today's sandwich shop buyers can be found in a variety of locations. To advertise your sale to the widest possible audience, consider a listing on BizBuySell.com or other top online business-for-sale listing sites. For more targeted lead generation, consider tapping into your network of industry contacts. Time and time again, successful sandwich shop sales emerge from relationships within the industry. The challenge is to leverage industry connections while keeping knowledge of the sale hidden from your competitors. Your broker may be able to offer strategies for promoting your sale within your network while maintaining some remnant of a confidential sale.
Dealing with Your Emotions
Business sellers sometimes struggle to handle the emotions of a sale. You probably have good reasons for selling your sandwich shop now, but that doesn't make the emotions you will experience any easier. Instead of feeling guilty about your emotions, take the time to process them with a mentor or friend. At the same time, it's helpful to consult with people who can help limit the influence of your emotions on negotiations and other aspects of the sale process.
Seller Concessions
Seller concessions are becoming more commonplace in business-for-sale transactions. By far, seller financing is the most sought-after concession, especially in the current economic environment. Capital is scarce, causing new entrepreneurs to rely on sellers to finance at least part of the purchase price. If you are unwilling or unable to offer financing, be prepared to offer other types of concessions to close the deal.
More Exit Planning Articles
We think you may find these additional resources to be of interest.
Role of Location In Selling a Business


---
Conversation Board
What's your experience regarding how to sell a sandwich shop? We love to receive feedback from the industry and welcome your comments and questions.
Hoping to Open a Sandwich Shop?
If starting a sandwich shop is on your agenda, these helpul resources may be just what you've been looking for:
Do You Market Products or Services to Sandwich Shops?
If you consider sandwich shops to be sales prospects, this isn't the best resource for you on our site. Try these useful resources instead:
Mailing Lists for Sandwich Shops


More Business Sale Guides
If you are looking for exit plan advice for a different kind of business, please browse our list of exit planning guides below.
Browse more niche exit planning guides: