Selling a Sewing Business
Is the economy still a little shaky for a business sale? Sure it is. Yet sewing businesses haven't heard the news and are reporting steady action on the business-for-sale market.
These days, the prospect of selling a sewing business is so daunting that many would-be sellers are biding their time, waiting for a break in the economic clouds.
(article continues below)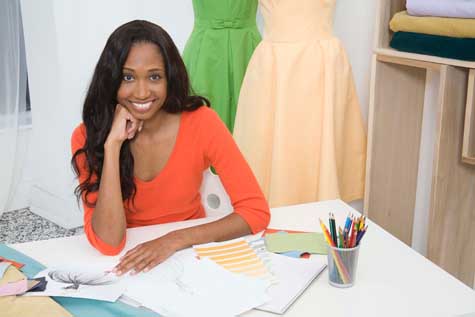 At Gaebler, we think that's a mistake because with adequate preparation and the right sale strategy, this might be the best time to put your sewing business on the market.
Sale Preparation Timeframes
Preparing a sewing business sale takes time. Buyers want to see growth trends, healthy profits and other variables that increase the likelihood of long-term success. You'll also need to create financial reports, operations manuals, and other documents to create the perception of a turnkey sewing business operation. At a minimum, plan on spending six months preparing your sewing business for the marketplace. If you can afford to wait, we recommend investing a few years in improving your business's financial position before you put it on the market.
How to Skillfully Address Buyer Concerns
It's a common scenario: in an effort to perform a thorough due diligence process, buyers flood sewing business sellers with questions and requests, often to the point of becoming a nuisance. The questions sewing business ask during due diligence are designed to alleviate their concerns about the business and should be promptly addressed by the seller. To protect yourself, don't offer an answer until you are sure the information you are providing is 100% accurate. If due diligence drags on too long, your broker may need to intervene.
The Best Person to Sell Your Sewing Business
An unassisted business sale is a double-edged sword. Few people know your business as well as you do. However, your close connection to your company can also be a drawback. Nearly all sellers have an inflated sense of their company's value. At a minimum, conduct an independent appraisal of the sewing business to gain an objective sense of fair market value.
More Exit Planning Articles
Given your interest in exit planning and in sewing businesses, you might find these additional resources to be of interest.
Terms of Investment Banking Agreement


---
Conversation Board
Want to continue the discussion about how to sell a sewing business? If you have firsthand knowledge about exit planning issues and challenges, we invite you to submit your comments. Questions are also encouraged!
Hoping to Open a Sewing Business?
If you plan on opening a sewing business, these helpul resources may be just what you've been looking for:
How to Start a Sewing Business


Do You Market Products or Services to Sewing Businesses?
If you want information on how to sell to sewing businesses, there's more applicable information for you elsewhere on our site. Try these useful resources instead:
Mailing Lists for Sewing Businesses


More Guides on Selling a Business
If you are looking for exit plan advice for a different kind of business, try our directory of exit planning guides below.
Browse more niche exit planning guides: