Selling a Sports Bars Business
Selling a sports bar doesn't happen overnight. It takes a deliberate process to get top dollar for your company.
Waiting for better economic times to sell your company? That's a common anthem in the small business community.
(article continues below)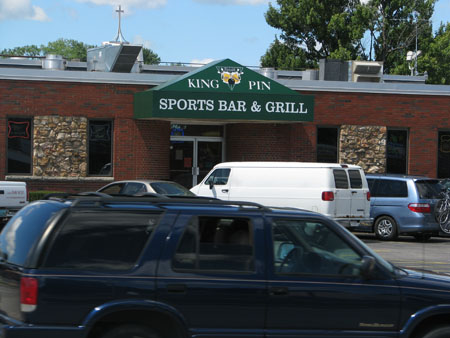 If you're ready to move on, now is the right time to sell your sports bar.
Selling Time
Hoping for a quick sports bar sale? You may be disappointed. Unfortunately, there are no hard and fast rules about the length of time your business will be on the market. Pricing plays a role in sale length, but there are no guarantees that a fairly priced business will sell quickly. Before you can list your sports bar, you'll need to invest as much as a year in preparing it for prospective buyers. Even though it's conceivable that an attractive opportunity could sell in weeks, an immediate flood of offers could indicate that the business is underpriced.
Dealing with Buyers
Buyers can present challenges, especially during the due diligence stage. The questions sports bar ask during due diligence are designed to alleviate their concerns about the business and should be promptly addressed by the seller. Avoid answering buyer concerns with vague generalities. Instead, be as specific as possible, even if it means doing additional research before offering a response. If due diligence drags on too long, your broker may need to intervene.
Hiring an Attorney
It's obvious that you're going to need to hire an attorney to finalize the sale of your sports bar. Competent legal counsel ensures that the sale documents are in proper order. Furthermore, a good lawyers provides the counsel necessary to navigate the tax and liability issues that surround a business sale. It's helpful to introduce your attorney to your broker to facilitate a smooth sale and a productive working relationship.
More Exit Planning Articles
Ready to learn more? You may find these additional resources to be of interest.
Marketing a Sports Bars Business
Role of Location In Selling a Business
Why Hire an Exit Planning Consultant


---
Conversation Board
What challenges have you experienced in selling a sports bar or are you just getting started? If you have questions or advice to share, we'd love to hear from you!
Hoping to Open a Sports Bar Business?
If you plan on opening a sports bar, these helpul resources may be just what you've been looking for:
Do You Market Products or Services to Sports Bars?
If you consider sports bars to be sales prospects, this isn't the best resource for you on our site. These helpful guides are more appropriate for you:
Selling to Sports Bars Businesses
Mailing Lists for Sports Bars Businesses


More Guides on Selling a Business
If you are looking for exit plan advice for a different kind of business, try our directory of exit planning guides below.
Browse more niche exit planning guides: