Selling a Taxicab Service
You've learned a lot during your tenure as a taxicab service owner. Before you walk away, you have one more challenge to overcome: A successful and profitable business sale.
The economy isn't the only thing that is uncertain these days. So are taxicab service buyers, many of whom are waiting to pull the trigger on their next acquisition.
(article continues below)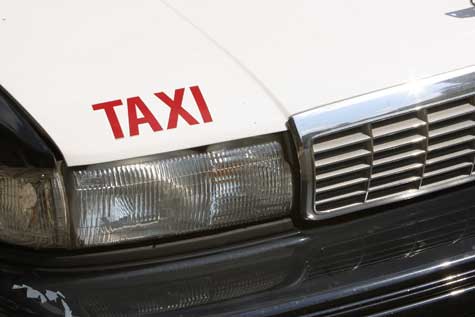 At Gaebler, we think waiting for the economy to rebound is a mistake for many business owners. Selling a taxicab service isn't easy, but we believe sellers can achieve their goals in any economic environment.
How to Work with Business Brokers
Brokerage is a mainstay of the business-for-sale marketplace. Brokerage is particularly common in the taxicab service-for-sale market, where aggressive selling strategies are the norm. However, your broker will still expect you to materially participate in the sale of your business. Establish clear lines of communication with your broker and respond quickly to requests from prospective buyers. You should also assist your broker in listing your taxicab service on BizBuySell.com and other online business-for-sale sites.
Selling a Taxicab Service to an Employee
Employee sales have pros and cons. A key employee may seem like a natural sales prospect. If you need to sell quickly, the timeframe is condensed in an employee sale because you don't need to track down a buyer. Yet most employees lack the means to buy their employer's business at or near the asking price. Seller financing is one way to get around the capital deficit of an employee-based taxicab service sale, as long as you are willing to vet the employee's credit worthiness the same as any other buyer.
The Emotions of a Business Sale
There is no easy way to say goodbye to your business. Be prepared to experience everything from elation to remorse during the sale of your business. It's important to allow yourself time to process your emotions during your exit. At the same time, it's helpful to consult with people who can help limit the influence of your emotions on negotiations and other aspects of the sale process.
More Exit Planning Articles
Given your interest in exit planning and in taxicab services, you might find these additional resources to be of interest.
Renewing Leases Prior to Selling a Business
How To Choose An Investment Banker


---
Conversation Board
Selling a taxicab service is a complex topic, so there's still much more that can be discussed. We welcome your questions, comments and feedback about this topic.
Hoping to Open a Taxicab Service?
If starting a taxicab service is on your agenda, these helpul resources may be just what you've been looking for:
Do You Market Products or Services to Taxicab Services?
If you want information on how to sell to taxicab services, this isn't the best resource for you on our site. These helpful guides are more appropriate for you:
Mailing Lists for Taxicab Services


More Business Transfer Information
If you are looking for exit plan advice for a different kind of business, please browse our directory of exit planning guides below.
Browse more niche exit planning guides: