Selling a Towing Business
Market perceptions play a role in your ability to sell a towing business. Yet great values are always received well in the business-for-sale marketplace. All it takes is a strategy to identify solid prospects and convert them to buyers.
Business buyers face their own set of frustrations and complications. There are lots of buyers who want to own a towing business, but have limited capital to get their foot in the door.
(article continues below)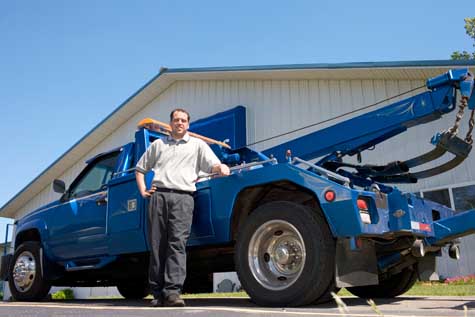 The economy hasn't squashed the market for towing businesses. And the ones that are commanding the highest price tags are the ones with sellers who are committed to the sale process.
Leveraging External Resources
Rarely, if ever, do owners sell a towing business without outside assistance. The enlistment of a qualified business broker is an excellent first step. Additionally, you may want to hire professionals for legal, valuation and other functions before you put your business on the market. The early recruitment of external resources reduces your risk and results in a more predictable final outcome.
How to Identify Prospective Buyers
Still looking for prospective buyers for your business? You probably already know several parties with an interest in acquiring your company. We frequently see qualified buyers emerge from the seller's network of business and personal acquaintances. In other cases, sellers take a proactive approach to finding likely buyers and contacting them directly. Competitors may seem like natural prospects and they are. The downside is that they won't pay top dollar and will probably absorb your company into their own.
Finding Towing Business Buyers
It's difficult to predict where the buyer of your towing business will come from. To cover all your bases, you'll need to conduct a broad buyer search process. That means listing your towing business in trade-specific directories as well as general business-for-sale databases. Networking is another useful tool in locating buyers. It might surprise you to learn how many towing business buyers emerge from conversations with peer groups, vendors, and business associations. In some cases, leads obtained through networking are preferred because they come with personal recommendations.
More Info on Business Transitions and Related Articles
Given your interest in exit planning and in towing businesses, you might find these additional resources to be of interest.
Entrepreneurial Exit Strategies


---
Conversation Board
Do you have any tips on selling towing businesses? If so, we'd love to hear from you!
Hoping to Open a Towing Business?
If starting a towing business is on your agenda, these guides will help you get started:
How to Start a Towing Business


Looking for Towing Business Customers?
If you consider towing businesses to be sales prospects, this isn't the best resource for you on our site. Try these useful resources instead:
Mailing Lists for Towing Businesses


More Guides on Selling a Business
If you are looking for exit plan advice for a different kind of business, try our directory of exit planning guides below.
Browse more niche exit planning guides: