Selling a Vegetarian Food Retailer
There are few things as intimidating as selling a business in a sluggish economy. Fortunately, a vegetarian food retailer sale isn't as scary as it seems.
You survived all the ups and downs of owning a business. Next, you'll need to prepare yourself to address the rigors of selling a vegetarian food retailer.
(article continues below)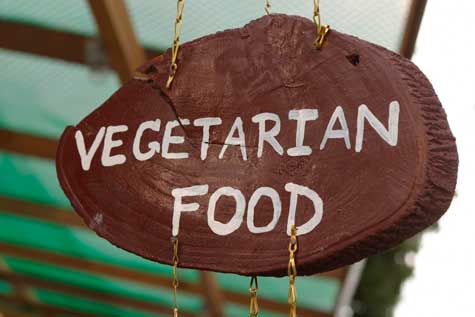 At Gaebler, we think waiting for the economy to rebound is a mistake for many business owners. Selling a vegetarian food retailer isn't easy, but we believe sellers can achieve their goals in any economic environment.
Leveraging Industry Connections
Today's vegetarian food retailer buyers can be found in a variety of locations. Online business-for-sale databases have value, although they appeal to an exceptionally wide base of prospects. For more targeted lead generation, consider tapping into your network of industry contacts. When leveraging industry relationships for sales prospects, you'll need to be cognizant of the potential for competitors to use knowledge of your sale against you in the marketplace. Use good sense in restricting the flow of information within the industry and focusing your efforts toward trusted industry allies.
Average Timeframes
It's rarely possible to sell a vegetarian food retailer in a month or two. Unfortunately, there are no hard and fast rules about the length of time your business will be on the market. Pricing plays a role in sale length, but there are no guarantees that a fairly priced business will sell quickly. Before you can list your vegetarian food retailer, you'll need to invest as much as a year in preparing it for prospective buyers. Even though it's conceivable that an attractive opportunity could sell in weeks, an immediate flood of offers could indicate that the business is underpriced.
Negotiation Teams
Business sellers are sometimes surprised to find themselves in the position of negotiator-in-chief. When you sell your vegetarian food retailer, your business brokers may or may not be willing to conduct negotiations for you. Negotiation is a chess game, best played with the resources and backend support of a negotiation team. A negotiation team comprised of trusted advisors and senior business leaders is essential in helping you devise a winning negotiation strategy. More importantly, a negotiation team can serve as a sounding board -- an objective presence that prohibits your personal emotions from clouding your judgment or sabotaging your efforts to negotiate a successful deal.
More Exit Planning Articles
Given your interest in exit planning and in vegetarian food retailer, you might find these additional resources to be of interest.
Marketing a Vegetarian Food Retailer
Entrepreneurial Exit Strategies
---
Conversation Board
Did you find our tips on how to sell a vegetarian food retailer helpful? Is there anything we missed? Still have questions? If so, we would love to hear your questions, comments and insights.
Hoping to Open a Vegetarian Food Retailer?
If starting a vegetarian food retailer is on your agenda, these helpul resources may be just what you've been looking for:
Opening a Vegetarian Food Retailer


Do You Market Products or Services to Vegetarian Food Retailers?
If you consider vegetarian food retailer to be sales prospects, this isn't the best resource for you on our site. Try these useful resources instead:
Selling to Vegetarian Food Retailers
Mailing Lists for Vegetarian Food Retailers


More Guides on Selling a Business
If you are looking for exit plan advice for a different kind of business, please browse our directory of exit planning guides below.
Browse more niche exit planning guides: