Exit Planning Strategies
Selling a Vent Hood Cleaning Business
The decision to sell your vent hood cleaning business isn't something that should be taken lightly, especially these days. If a business exit is on the horizon, you'll want to check out our suggestions for staying ahead of the market.
Business buyers face their own set of frustrations and complications. Although there are plenty of entrepreneurs who want to buy a vent hood cleaning business, capital restrictions are holding them back.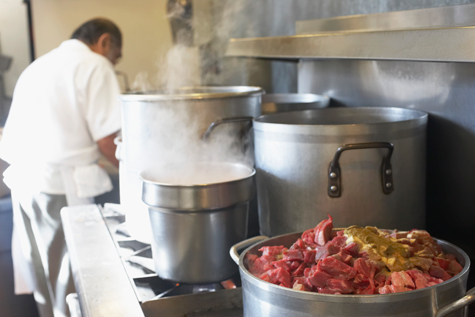 Yet what many sellers don't appreciate is that a down economy can present the perfect opportunity to sell a vent hood cleaning business.
Family Business Sale Tips
Selling a business to a family member might sound like the best of both worlds. You get an exit strategy, your vent hood cleaning business stays in the family, and everyone is happy. Yeah, right. Often, a sale to a family member creates fractures within the family. Whether you offer the family member special concessions or not, either the buyer or other family members may take offense. The best advice: if a family sale is a possibility, it needs to be handled objectively, with ample input from third-party advisors.
Emotional Considerations
It's impossible to predict the emotional highs and lows you will experience during the sale of your vent hood cleaning business. Many sellers experience discouragement during a long sale process. Although it isn't easy, you can mitigate the emotional impact of a vent hood cleaning business sale by setting realistic expectations before you list your business.
Benefits of Third-Party Assistance
Rarely, if ever, do owners sell a vent hood cleaning business without outside assistance. Brokers can be an important resource for your sale, especially if you are unfamiliar with the business-for-sale marketplace. Additionally, you may want to hire professionals for legal, valuation and other functions before you put your business on the market. The early recruitment of external resources reduces your risk and results in a more predictable final outcome.
Have Friends Who Might Like This Article?

Share this on Twitter
Let them know on LinkedIn
Ready to Learn More? We Think You Might Like These Articles:
---
Additional Resources for Entrepreneurs