Niche Exit Planning Tactics
Selling a Warehouse Business
For the right sellers, the business-for-sale marketplace is a friendly environment for warehouse business opportunities. Although final sales prices vary, the best sales combine strategy and hard work to achieve desired outcomes.
Dire economic forecasts have forced many warehouse business sellers into hibernation. Instead of listing their companies now, they're hanging back until they see signs of an economic recovery.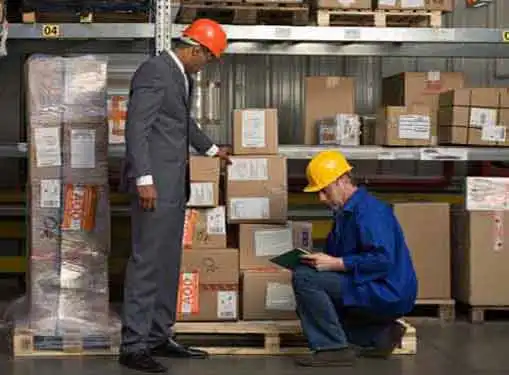 Want to start a warehousing business? A single owned or leased warehouse space is enough to get your business off the ground.
Does that mean selling your warehouse business will be a piece of cake? No -- but you might be surprised to learn that the warehouse businesses that are selling these days are finding success though simple, common sense selling strategies.
Equipment and Inventory Concerns
It's incumbent on buyers to commission their own appraisal of your warehouse business's physical assets. But you'll need to commission your own appraisal before you put your warehouse business on the market to arm yourself with information for the negotiation phase. Without an accurate assessment of asset values it's impossible to intelligently negotiate on price. A pre-listing appraisal also gives you the opportunity to document the condition of your warehouse business's assets and possible even make repairs or upgrades to increase the total value of the operation.
Sale Preparation Timeframes
It's critical to properly plan for the sale ofa warehouse business. For starters, the financials need to demonstrate a track record of profitability and growth. Next, the business will need to be documented in professional financial statements and manuals that facilitate the ownership transition. Unless you have already started planning for your warehouse business sale, it's going to take at least six months to prepare your business. A more likely scenario is that it will take more than a year to create the conditions necessary to receive the maximum sale price.
How Much Does It Cost to Sell a warehouse business?
In a warehouse business sale, pricing is based on a number of factors, including the costs incurred during the sale. Hiring a broker is a mixed bag because although brokers can increase the sale price, they also take a 10% fee. Professional consultations can also represent a significant expense during the course of a warehouse business sale. If you need to compensate employees to assist with the sale, their services should also be considered.
Share this article
---
Additional Resources for Entrepreneurs