Selling a Watches Retailer
Is the economy still a little shaky for a business sale? Sure it is. Yet watch retailers haven't heard the news and are reporting steady action on the business-for-sale market.
Business buyers are a timid lot, even more so now that they are facing an uncertain economic landscape.
(article continues below)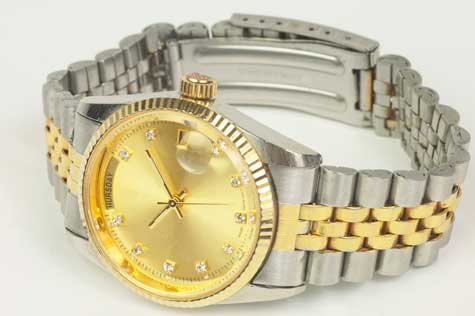 In our opinion, that kind of thinking doesn't make sense. In fact, this might be the perfect time to sell a watches retailer. We'll tell you what you need to know to achieve a successful sale outcome
When the Sale Goes Off-Course
Many watches retailer are tempted to save brokerage fees by selling their businesses on their own. Without brokerage, the risk of your sale going off-course is increased. As a rule, no business should sit on the market for more than six months without attracting the interest of at least a handful of qualified buyers. Lack of buyer enthusiasm or persistence indicates that something is wrong. The remedy is professional brokerage or a consultation with more experienced sellers.
Preparing Your Employees
As a business owner, you want to keep you employees informed about your plans; as a seller it's in your best interest to keep your employees in the dark for as long as possible. You're concerned about confidentiality, and rightfully so. However, the longer the selling process drags on, the more likely it is that rumors will begin to circulate throughout your workforce. Consider informing your key employees first, followed by the rest of your workforce later in the process. Maintain a positive tone in your conversations and answer your employees questions as completely as you can without jeopardizing the sale.
Maintaining Objectivity
Emotions run high during the sale of a watches retailer. Sellers typically overvalue their companies compared to the rest of the marketplace. Although it may be a hard pill to swallow, you need to find a way to introduce objectivity into your sale. Many sellers create a negotiation team to minimize the effect of their personal emotions on negotiations. More importantly, this team can perform a reality check on your expectations for the sale.
More Info on Business Transitions and Related Articles
Given your interest in exit planning and in watch retailers, you might find these additional resources to be of interest.
Why Hire an Exit Planning Consultant
Pre-Exit Employee Incentive Programs


---
Conversation Board
Sometimes the best tips on selling a business come from other business owners. If you have any tips or advice on how to sell a watches retailer, we invite you to submit your comments and suggestions.
Need Information on Starting a Watches Retailer?
If starting a watches retailer is on your agenda, these helpul resources may be just what you've been looking for:
Do You Market Products or Services to Watch Retailers?
If you consider watch retailers to be sales prospects, this isn't the best resource for you on our site. These helpful guides are more appropriate for you:
Mailing Lists for Watch Retailers


More Business Transfer Information
If you are looking for exit plan advice for a different kind of business, please browse our list of exit planning guides below.
Browse more niche exit planning guides: