Selling a Wholesale Yarn Business
Is the economy still a little shaky for a business sale? Sure it is. Yet wholesale yarn businesses haven't heard the news and are reporting steady action on the business-for-sale market.
Like it or not, a wholesale yarn business sale is a complicated affair, made even more difficult by the emotions associated with leaving a business you've poured your life into. In our experience, a common owner concern is how the sale will affect customers and employees.
(article continues below)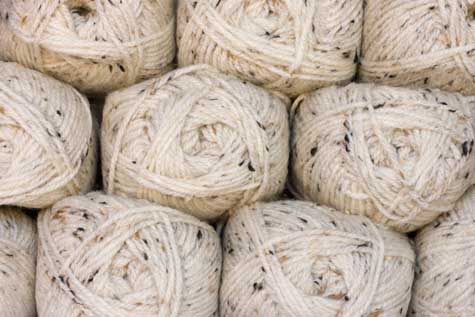 Fortunately for sellers, forward-thinking entrepreneurs continue to be attracted to wholesale yarn businesses that exhibit strong financials and potential for future growth.
How to Skillfully Address Buyer Concerns
Buyers can present challenges, especially during the due diligence stage. Due diligence preparation can mitigate the irritation factor, but you should still expect to field numerous buyer concerns before closing. To protect yourself, don't offer an answer until you are sure the information you are providing is 100% accurate. Refer to the Letter of Intent to determine how to wrap up due diligence and move the buyer on to closing.
Sale Documents
A basic understanding of legal requirements is foundational for a successful business sale. Despite the confusion that exists among many sellers, the essentials of the sale are described in the Letter of Intent, a seminal document that is created prior to due diligence . By the time the deal reaches the final contract, many of its features are set in stone. For sellers, that makes a close review of the Letter of Intent more than a formality - it's a critical juncture on the path to closing.
Average Preparation Time
It's critical to properly plan for the sale ofa wholesale yarn business. Buyers want to see growth trends, healthy profits and other variables that increase the likelihood of long-term success. You'll also need to create financial reports, operations manuals, and other documents to create the perception of a turnkey wholesale yarn business operation. Since all of this takes time and effort, a wholesale yarn business can rarely be ready for the marketplace in less than six months. A more likely scenario is that it will take more than a year to create the conditions necessary to receive the maximum sale price.
More Exit Planning Articles
We think you may find these additional resources to be of interest.
Marketing a Wholesale Yarn Business
How To Choose An Investment Banker


---
Conversation Board
Still have questions about selling a wholesale yarn business? Ask away and we'll do our best to get you a timely reply. We also welcome any tips or advice you'd care to share with others.
Hoping to Open a Wholesale Yarn Business?
If you plan on opening a wholesale yarn business, these guides will help you get started:
How to Start a Wholesale Yarn Business


Looking for Wholesale Yarn Business Customers?
If you want information on how to sell to wholesale yarn businesses, this isn't the best resource for you on our site. Try these useful resources instead:
Selling to Wholesale Yarn Businesses
Mailing Lists for Wholesale Yarn Businesses


More Business Transfer Information
If you are eager to get business succession tips for a different industry, please browse our alphabetical list exit planning guides below.
Browse more niche exit planning guides: