Selling an Advertising Agency
Is the economy still a little shaky for a business sale? Sure it is. Yet advertising agencies haven't been deterred. In fact, we think this economy is a ripe environment for a advertising agency sale.
Cutting corners never pays off, especially in the sale of an advertising agency.
(article continues below)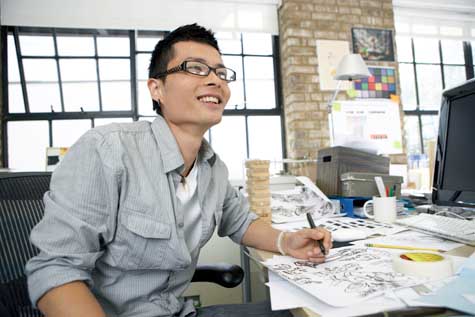 There are many factors involved with the decision to sell a business. So if you're waiting for the perfect market conditions to sell your advertising agency, you could be waiting a while. If your business is ready to be sold, the time to sell is now. To improve sale outcomes, you will simply need to tailor your advertising agency to today's buyers.
Selling to a Family Member
The idea of passing a business along to a family member sounds idyllic to many business owners. in reality, a family-based advertising agency sale can be more complicated than selling to a stranger. Often, a sale to a family member creates fractures within the family. Whether you offer the family member special concessions or not, either the buyer or other family members may take offense. If possible, discuss a long-term, generational transition with the entire family and seek the advice of a professional consultant.
Average Preparation Time
There are no effective shortcuts for selling an advertising agency. Since buyers prefer to see evidence of future cash flow, you'll want to to strategically lock in cash flows and increase profits before you list the business. Next, the business will need to be documented in professional financial statements and manuals that facilitate the ownership transition. Since all of this takes time and effort, a advertising agency can rarely be ready for the marketplace in less than six months. A more likely scenario is that it will take more than a year to create the conditions necessary to receive the maximum sale price.
How Much Does It Cost to Sell an advertising agency?
You'll need to incorporate the cost of the sale into the calculation the minimum price you are willing to receive for your advertising agency. Good brokerage takes a 10% success fee off the top of the final sale price. Professional consultations can also represent a significant expense during the course of an advertising agency sale. Furthermore, your time has value, so you may need to include a personal compensation consideration in your expense estimates.
More Exit Planning Articles
Given your interest in exit planning and in advertising agencies, you might find these additional resources to be of interest.
Marketing an Advertising Agency
Five Tips for Maximizing Your Business Sale Price


---
Conversation Board
What challenges have you experienced in selling an advertising agency or are you just getting started? If you have questions or advice to share, we'd love to hear from you!
Hoping to Open an Advertising Agency?
If you plan on opening an advertising agency, these helpul resources may be just what you've been looking for:
Do You Market Products or Services to Advertising Agencies?
If you consider advertising agencies to be sales prospects, this isn't the best resource for you on our site. These helpful guides are more appropriate for you:
Selling to Advertising Agencies
Mailing Lists for Advertising Agencies


More Information on How to Sell a Niche Company
If you are looking for exit plan advice for a different kind of business, please browse our directory of exit planning guides below.
Browse more niche exit planning guides: