Selling an After School Program
No one said selling your business in a depressed economy would be easy. Although it's going to take some work, there is a good chance you can still sell your company at or even above fair market value.
The economy isn't the only thing that is uncertain these days. So are after school program buyers, many of whom are waiting to pull the trigger on their next acquisition.
(article continues below)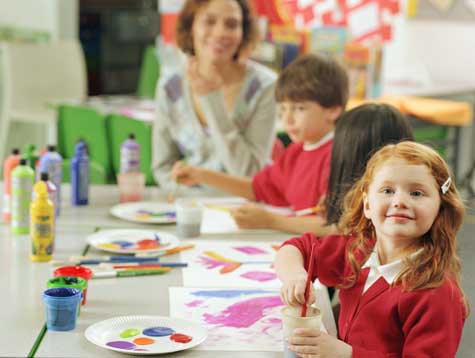 In order to market an after school program now, sellers need to make a strong case for buyers to purchase at or near the asking price.
Buyer Concessions
Sellers aren't the only ones who can make concessions in a business sale. In many instances, sellers can request buyer concessions. For example, if the buyer needs seller financing, you can leverage a five-year loan to push for a higher sales price. Although you won't see all of the proceeds upfront, you'll earn interest on the balance and realize a higher price than you would in an all cash deal. Asset exclusions, retained ownership shares and long-term contracts with another of the seller's companies can also be leveraged to extract concessions from buyers.
Selecting a Broker
First-rate business brokers deliver prospects and profits to their clients. During the selection process, look for brokers with a proven track record of successful after school program sales. Take our word for it -- after school programs are unique businesses and you need a broker who understands how to properly market your after school program to prospective buyers. The best brokers should also come with a list of references, a demonstrable track record and a proven plan for selling after school programs.
Advertising Your Sale
Successful after school program sales incorporate comprehensive advertising plans. But confidentiality issues are a hurdle you'll need to address before you put your after school program on the market. A highly publicized sale creates vulnerabilities that can be exploited by your competitors. The best way to advertise an after school program is to enlist the assistance of a business broker who is skilled in locating and contacting prospective buyers.
More Exit Planning Articles
Given your interest in exit planning and in after school programs, you might find these additional resources to be of interest.
Marketing an After School Program
Why Most Businesses Do Not Have Exit Plans
Pros and Cons of Using Business Brokers
Pre-Exit Employee Incentive Programs


---
Conversation Board
What's your experience regarding how to sell an after school program? We love to receive feedback from the industry and welcome your comments and questions.
Hoping to Open an After School Program?
If you plan on opening an after school program, these helpul resources may be just what you've been looking for:
How to Start an After School Program


Looking for After School Program Customers?
If you consider after school programs to be sales prospects, this isn't the best resource for you on our site. These helpful guides are more appropriate for you:
Selling to After School Programs
Mailing Lists for After School Programs


More Business Transfer Information
If you are looking for exit plan advice for a different kind of business, please browse our directory of exit planning guides below.
Browse more niche exit planning guides: