Selling an Amusement and Theme Park
Business sellers have diverse personal and professional goals for the sale of their companies. But no matter what you expect from the sale of your amusement and theme park, it's in your best interest to maximize the sales price through the application of proven sales techniques.
You survived all the ups and downs of owning a business. Next, you'll need to prepare yourself to address the rigors of selling an amusement and theme park.
(article continues below)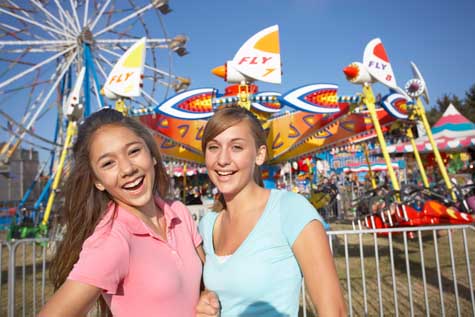 If you're ready to move on, now is the right time to sell your amusement and theme park.
Valuation Methods
Professional appraisers can use three methods to determine the value ofan amusement and theme park: The income method, the asset method and the market method. Appraisals based on the asset method gauge value as a factor of the company's real property and non-tangible assets; appraisals based on the income method consider the business's anticipated revenue. In many sales, the most accurate valuation comes from the market method which determines value based on the recent sales of similar businesses. A good appraiser will often use multiple valuation methods to arrive at a reasonable estimate. Sellers should take note of the fact that all three valuation methods reward businesses that takes steps to increase assets and income.
Are You the Right Person to Sell Your Business?
As the owner, you are both the best and worst person to sell your amusement and theme park. Without a doubt, you have the most at stake in the outcome of your sale. That makes you the most passionate advocate for your amusement and theme park in the business-for-sale marketplace. However, your close connection to your company can also be a drawback. Nearly all sellers have an inflated sense of their company's value. At a minimum, conduct an independent appraisal of the amusement and theme park to gain an objective sense of fair market value.
Maintaining Objectivity
Objectivity is a rare commodity in a business sale. Your estimate of your company's worth is probably skewed by your emotions and your close, personal connection to the business. It is difficult for many owners to accept the cold, hard facts about their company's worth, but objectivity is the name of the game in a successful amusement and theme park sale. A business broker can be a valuable resource in right-sizing your expectations and preparing you for market realities.
More Info on Business Transitions and Related Articles
Given your interest in exit planning and in amusement and theme parks, you might find these additional resources to be of interest.
Renewing Leases Prior to Selling a Business
Marketing an Amusement and Theme Park
What Does a Business Broker Charge?


---
Conversation Board
Sometimes the best tips on selling a business come from other business owners. If you have any tips or advice on how to sell an amusement and theme park, we invite you to submit your comments and suggestions.
Hoping to Open an Amusement & Theme Park?
If you plan on opening an amusement and theme park, these guides will help you get started:
Starting an Amusement & Theme Park


Looking for Amusement & Theme Park Customers?
If you consider amusement and theme parks to be sales prospects, there's more applicable information for you elsewhere on our site. These helpful guides are more appropriate for you:
Selling to Amusement and Theme Parks
Mailing Lists for Amusement and Theme Parks


More Business Transfer Information
If you are looking for exit plan advice for a different kind of business, please browse our directory of exit planning guides below.
Browse more niche exit planning guides: