Selling an Auctioneers and Auction House
Business-for-sale markets are susceptible to a variety of influences. As you know, the auctioneer business industry has seen more than its share of fluctuations in business values. Many sellers have exited their companies under less-than-ideal circumstances. Yet it's still possible to achieve personal and professional goals when selling an auctioneer business during challenging economic times.
Business sellers are notorious for second-guessing themselves about the right time to put their companies up for sale.
(article continues below)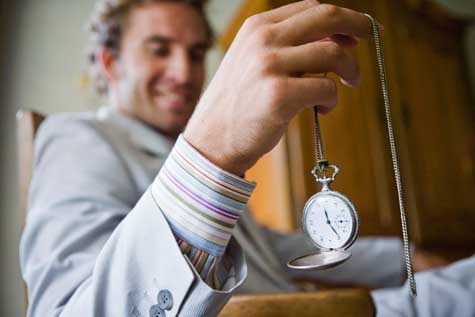 Eventually, it will the time will come to exit your business. When that happens, your future plans will be dependent on your ability to receive the highest possible sale price for your auctioneer business.
How to Work with Business Brokers
Business brokers are professional business sellers. Brokerage is particularly common in the auctioneer business-for-sale market, where aggressive selling strategies are the norm. But a good broker doesn't relieve your responsibility for contributing to the sale process. Like it or not, you are going to be an integral player in the sale of your auctioneer business. Successfully brokered sales are based on solid relationships between brokers and sellers as well as the strict execution of a common selling strategy.
When Is the Right Time to Sell?
When is it the right time to sell your auctioneer business? If you're asking the question, now may be the time to put your business on the market. Some experts are telling auctioneer business sellers to put their plans on hold until the economy fully rebounds. But despite the negativity that exists in some sectors, if you have a desire to sell your auctioneer business now, there is a high probability that you can sell it in the current market. The inventory of what we consider to be quality auction houses is actually low right now and there is room for the right sellers to realize substantial gains with investment-conscious buyers.
Valuation Methods
Multiple valuation methods exist for an auctioneer business. While the income method uses anticipated revenues as a value basis, the asset method focuses on the company's capital, real estate and intellectual assets. In many sales, the most accurate valuation comes from the market method which determines value based on the recent sales of similar businesses. A good appraiser will often use multiple valuation methods to arrive at a reasonable estimate. Sellers should take note of the fact that all three valuation methods reward businesses that takes steps to increase assets and income.
More Exit Planning Articles
Given your interest in exit planning and in auction houses, you might find these additional resources to be of interest.
Terms of Investment Banking Agreement
Pre-Exit Employee Incentive Programs
Five Tips for Maximizing Your Business Sale Price


---
Conversation Board
Still have questions about selling an auctioneer business? Ask away and we'll do our best to get you a timely reply. We also welcome any tips or advice you'd care to share with others.
Do You Plan on Starting an Auction House Soon?
If you plan on opening an auctioneer business, these helpul resources may be just what you've been looking for:
Do You Market Products or Services to Auction Houses?
If you consider auction houses to be sales prospects, this isn't the best resource for you on our site. These helpful guides are more appropriate for you:
Selling to Auctioneers and Auction Houses
Mailing Lists for Auctioneers and Auction Houses


More Business Transfer Information
If you are eager to get business succession tips for a different industry, try our directory of exit planning guides below.
Browse more niche exit planning guides: