Selling an Illustrators Business
For the right sellers, the business-for-sale marketplace is a friendly environment for illustrators business opportunities. There aren't any guarantees, but if you adhere to fundamental business sale concepts, you can likely get a good price for your business.
You survived all the ups and downs of owning a business. Next, you'll need to prepare yourself to address the rigors of selling an illustrators business.
(article continues below)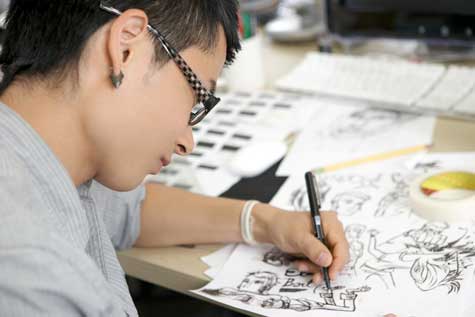 In today's market, there is still plenty of room for illustrators businesses that demonstrate solid earning capacity and a robust market position.
Buyer Identification
Buyers of illustrators businesses run the gamut. Some are seasoned illustrators business veterans interested in expanding their operation or adding a new location. Others are first-time entrepreneurs with a taste for the small business lifestyle. Avoid pigeon-holing your search to a single buyer category. That means listing your illustrators business in trade-specific directories as well as general business-for-sale databases. Networking is another useful tool in locating buyers. It might surprise you to learn how many illustrators business buyers emerge from conversations with peer groups, vendors, and business associations. In some cases, leads obtained through networking are preferred because they come with personal recommendations.
Current Market Conditions
Today's illustrators business sellers face an intimidating economic landscape. So far, government intervention and promises that the economy is slowly recovering haven't been enough to alleviate many entrepreneur's fears. But when the economy fully rebounds, a shadow inventory of illustrators businesses will flood the market and drive prices down even further. Like it or not, the time to sell your illustrators business may be right now, as long as your willing to adequately prepare your business for the marketplace.
Sale Costs
The calculation of your asking price should include a buffer to cover the expense of the sale process. Good brokerage takes a 10% success fee off the top of the final sale price. Attorneys, accountants and appraisers work for a flat fee that can range from hundreds to thousands of dollars. Furthermore, your time has value, so you may need to include a personal compensation consideration in your expense estimates.
More Info on Business Transitions and Related Articles
We think you may find these additional resources to be of interest.
Marketing an Illustrators Business
Terms of Investment Banking Agreement
Renewing Leases Prior to Selling a Business


---
Conversation Board
Interested in learning more about how to sell an illustrators business? We invite you to send us your questions and feedback!
Hoping to Open an Illustrators Business?
If you plan on opening an illustrators business, these guides will help you get started:
How to Start an Illustrators Business


Do You Market Products or Services to Illustrators Businesses?
If you consider illustrators businesses to be sales prospects, this isn't the best resource for you on our site. These helpful guides are more appropriate for you:
Selling to Illustrators Businesses
Mailing Lists for Illustrators Businesses


More Business Transfer Information
If you are eager to get business succession tips for a different industry, please browse our directory of exit planning guides below.
Browse more niche exit planning guides: