Selling an Imported Foods Business
Your imported foods business has been good to you. The next step is to position your business for the demands of the business-for-sale marketplace.
The economy isn't the only thing that is uncertain these days. So are imported foods business buyers, many of whom are waiting to pull the trigger on their next acquisition.
(article continues below)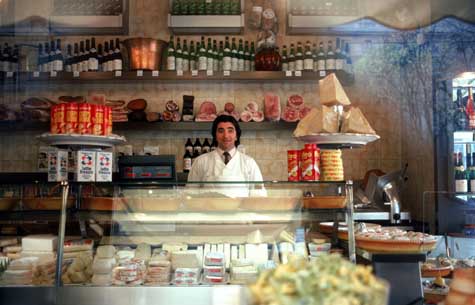 Undaunted by economic conditions, many imported foods business sellers are achieving their sale goals through deliberate sale strategies.
Workforce Concerns
As a business owner, you want to keep you employees informed about your plans; as a seller it's in your best interest to keep your employees in the dark for as long as possible. You're concerned about confidentiality, and rightfully so. However, the longer the selling process drags on, the more likely it is that rumors will begin to circulate throughout your workforce. So at some point you will have to resign yourself to the idea of telling some or all of your employees that you have listed the imported foods business on the market. Maintain a positive tone in your conversations and answer your employees questions as completely as you can without jeopardizing the sale.
Selecting a Broker
Good business brokers inevitably produce better business sales. No two imported foods business sales are alike. That means you'll want to look for a broker who has been around the block and possesses substantial experience selling businesses in the industry. The best brokers should also come with a list of references, a demonstrable track record and a proven plan for selling imported foods businesses.
Advertising Your Sale
Successful imported foods business sales listings are intentionally promoted to the right prospects. However, confidentiality and other concerns can present challenges, even for sales professionals. If sale information leaks out, competitors can use it to steal customers and circulate negative messages about your business throughout the industry. There are multiple ways to promote an imported foods business sale, many of which require the assistance of a professional business broker.
More Exit Planning Articles
Given your interest in exit planning and in imported foods businesses, you might find these additional resources to be of interest.
Marketing an Imported Foods Business
Pre-Exit Employee Incentive Programs
Pros and Cons of Using Business Brokers


---
Conversation Board
Did you find our tips on how to sell an imported foods business helpful? Is there anything we missed? Still have questions? If so, we would love to hear your questions, comments and insights.
Need Information on Starting an Imported Foods Business?
If starting an imported foods business is on your agenda, these guides will help you get started:
Starting an Imported Foods Business


Do You Market Products or Services to Imported Foods Businesses?
If you consider imported foods businesses to be sales prospects, this isn't the best resource for you on our site. Try these useful resources instead:
Selling to Imported Foods Businesses
Mailing Lists for Imported Foods Businesses


More Business Transfer Information
If you are looking for exit plan advice for a different kind of business, please browse our list of exit planning guides below.
Browse more niche exit planning guides: